3 Reasons Why Foreign Buyers will Love Calgary
Posted by Justin Havre on Saturday, November 26, 2016 at 10:44 AM
By Justin Havre / November 26, 2016
Comment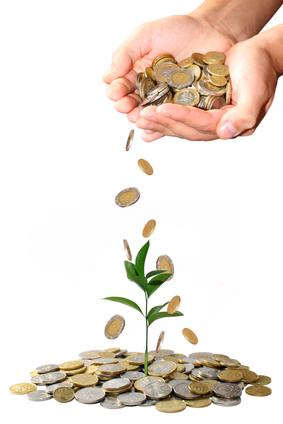 With real estate on the downturn in Calgary, will foreign buyers be the saviour?
Recently the Calgary Real Estate Board checked with local experts to see what the future looks like in Calgary's real estate industry.Calgary journalist Alex Frazer-Harrison spoke to advisor Mark D. Evernden, banker Todd Hirsh and Mary Moran, CEO of Calgary Economic Development to get their take on whether Calgary is a good option for foreign real estate buyers.
Calgary is Affordable
Mr. Evernden believes that inventors perceive Calgary as having tremendous value, especially since foreign buyers deal in U.S. dollars. Therefore, the dollar goes farther.
Calgary is also the next place foreign investors are looking now that the B.C. Government has added a 15% transfer tax in the land value for foreign investors. It was originally thought that foreign buyers wouldn't be put off by this added tax as they generally have the means to absorb addition costs such as this. It doesn't seem to be the case, across the board.
He's soon traveling overseas to China soon, representing his firm on an economic development trip to pitch Calgary real estate. He notes that European investors are also showing interest in our city and he believes there is growing opportunity among buyers to the east.
Calgary Comes Out from the Shadows
Meanwhile, Todd Hirsch of the Alberta Treasury Branch said Vancouver and Toronto have received attention from foreign investors in the past, however he predicts Calgary will come to the forefront in the next five years. Asian investors have regarded Vancouver as a go-to market and Toronto is more well known on the international stage. When people think of Canada, they think of Toronto. Location and a high degree of accessibility have been key factors in their decisions.
Mr. Hirsch commented that a Calgary emergence will be a natural considering our new airport expansion and because home prices in Vancouver and Toronto are still rising, making Calgary look affordable in comparison. The type of investors choosing Calgary will be people who are in the market for the long haul as opposed to flippers who may not appreciate the timing of our current downturn.
When asked if he thought the falling loonie might appeal to American investors especially since the economy down south is strong he said no. He believed that U.S. buyers aren't as interested in Canada as Asian buyers from a real estate perspective. Investors from China look to Canada because they need to diversify their portfolio often because they are concerned about the banks in their own country and the potential for assets to be stranded.
Calgary's attractive because we are a young city, relatively speaking. We have modern infrastructure. We have a newly expanded international airport that is just up and running. There are more possibilities to create connections.
Calgary is Relatively Stable
Mary Moran, president and CEO of Calgary Economic Development weighed in on this question. She says that our housing market, in comparison to other countries, is relatively stable despite what's been happening with unemployment and the energy sector in Calgary the last two years.
She says that things are certainly slow but Calgary hasn't lost its status as an energy centre. Head offices and big corporations aren't pulling out. There are still major operations here in Calgary and people are still moving in and out of the city.
Part of our stability, when comparing Calgary with Vancouver and Toronto, is that we don't have an overheated market. House prices have fallen but not horribly so. Prices have risen since 2008 but not to the point that they're overvalued.
Mrs. Moran says stable home prices is one of the key selling points that the development office pitches when meeting with investors outside of the country. Even in the recession that Calgary is currently experiencing, her office is forecasting economic growth of 2% next year which she believes will support activity in the Calgary real estate market.