4 Simple Landscaping Projects That You Can Do This Summer
Posted by Justin Havre on Thursday, July 17, 2014 at 9:15 AM
By Justin Havre / July 17, 2014
Comment
If you're looking for a summer project that you can do easily with the kids, here are some great suggestions. You can make your home stand out from the rest of the crowd by doing some simple landscaping projects that are fun and quick to do.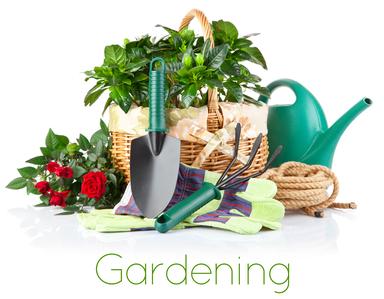 Edge your lawn
By putting edging along the lawn between the green turf and the flower beds you will add a crisp and clean look to your front or back yard. It also makes mowing the yard easier! Depending on the size of your yard, it will only take one day or an afternoon to add a brand-new look to your home's exterior.
Build a flagstone wall
If you have a raised flower bed, why not set up a flagstone wall around it? It's easier than it looks to get it done and the entire project would only cost approximately $300. This would depend again on the size of your flower bed.
Put some bricks around your trees
This landscaping addition will also make mowing easier and it adds a fantastic look to any yard. All you need to do is dig a trench around the tree, put some sand into the trench and then install the bricks. Between the bricks and the tree you could add some mulch for added aesthetics. This project only takes approximately 3 hours to complete per tree.
Create a flagstone pathway
If you're handy, you may want to consider installing your own flagstone path in either the front yard or the backyard. Simply put down the flagstones about 3-4 inches apart and then sprinkle some flour on the stones. This will mark where you want to lay the stones so that you can cut out the sod where they will be placed. Lift up the stones, cut the sod away and then put down some sand. Put the flagstones back into place, level them and you'll have an instant path that looks fantastic!