A New Homeowners Guide to Historic Homes
Posted by Justin Havre on Sunday, November 18, 2018 at 3:20 PM
By Justin Havre / November 18, 2018
Comment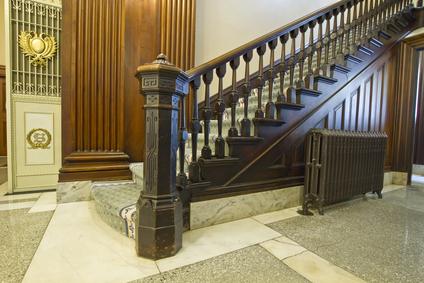 There are plenty of older homes in the Calgary area that you won't be able to help but fall in love with. While many homes were built during the 1970s and 1980s, there are many homes that were built much earlier that provide the charming character that can only be found in an older home. Here are just a few of the many things that you may love about the older homes versus the newer ones.
Aside from aesthetic and historical purposes, maintaining the character of a house is also important in retaining its real estate value.
As a guide to new homeowners of historical or old houses, these are the basic differences between them and their modern counterparts:
In terms of housing materials – historic houses oftentimes are made of varying materials such as wood, masonry, and metals, carefully matched to one another and fitting to a particular climate or history. Modern houses are usually made of synthetic materials that are standardized or preassembled. Until recently, when the trend in green living permeated home construction, these materials had no regard for local culture or climate;
In terms of durability – modern houses are made of materials with an average lifespan of 10-25 years when well-maintained while historic houses are designed to last for centuries when well-maintained;
Modern houses usually use veneer masonry of extreme hardness due to firing at much higher temperature while old houses are made of structural masonry of varying hardness due to placement in a kiln;
Historic houses were made constructed with flexible mortar with high concentrations of lime while modern ones used rigid mortar with high concentrations of cement;
Modern houses put emphasis on waterproofing to prevent water penetration while historic houses have permeable construction designed to absorb water and then readily release it through evaporation;
For modern houses, the energy efficiency and comfort is controlled by automated temperature control systems, oftentimes using remote control, while old houses provide energy efficiency and comfort using nature such as light building materials, openings, and carefully-designed building placement to maximize the sunlight;
These differences are important considerations for those considering the responsibility of a historic home.
The Benefits of Historic Homes
Though there are a number of factors that people have to consider before springing on a historic home, there are a number of benefits to go with any drawbacks. For example:
They Provide More Space
Most of the older homes in Calgary offer a larger lot for your children to enjoy and your pets to romp in. While many of these homes don't particularly have a more spacious design on the interior, they do have an old world charm that makes them feel cozy and welcoming that simply can't be found in the newer models.
Closer To The Inner City
Most newer home construction projects are being built on the outskirts of the city since the closer you move into town the more older homes you'll find. In general, moving to a more dated home will bring you closer to the best amenities and you'll be right beside the public transportation networks.
Perfect For The Decorator In You
Older homes can be loaded with crown moldings that are still in great shape dating back to the 20s. There are different types of fine touches that you'll find in these homes that give them their charm and beauty. When you can find an older home that still contains original design features, this is like finding gold. Make sure that you try to keep the original spirit alive in the home as much as possible since it will be a great selling feature when you're ready to move on to your next home.
Your options are virtually unlimited when you're looking at Calgary homes with some age to them. The only thing that you'll need to ensure is that a proper building inspection is done before the purchase. In general, the main points to watch when you're looking at one of these older homes are the roofing, the building structure, electrical and plumbing. As long as these are in great shape, the rest of the house looks good and you're head over heels in love with the home, you're good to go with the purchase!
Maintenance Needs of Historic Homes
With these differences in mind, homeowners of old houses have to develop a maintenance plan with these things in mind:
Carefully assess the condition of your property using an inspection checklist
Determine how often you will inspect each element
Identify which items you can appropriately inspect yourself
Identify those items for which you may need professional assistance to properly inspect
Maintain a list of qualified professionals, contractors, and tradesmen that may be contacted for advice, recommendations, or repairs
Develop a timetable for maintaining, improving, and repairing items that need attention
Historic Neighborhoods in Calgary
Mount Royal, for example, maintains its reputation as having the finest luxury homes in Calgary. some of them were first developed at the turn of the 19th century. Tudor, French provincial, art deco, modernist, and Victorian homes provide a patrician ambiance to the place.
For real estate properties closer to downtown, Britannia homes provide a mix of history with contemporary urban living with its proximity to Britannia Plaza, the Lindsay Park Sports Centre, the Glencoe Club, the Elbow River Valley and River Park, the Calgary Golf and Country Club and Stanley Park.
Owning a house with historic value means being responsible to maintain and conserve the historicity of the house and the character of the building and its environs. Just like having a classic automobile, living in old houses has specific maintenance requirements not shared by those who live in new homes.