Are You a Baby Boomer and Ready to Downsize?
Posted by Justin Havre on Friday, September 13, 2013 at 9:34 AM
By Justin Havre / September 13, 2013
Comment
If so, you may be considering your options. Should you downsize into a condo or into a smaller home? It's a question that's on a lot of baby boomer's minds these days as they look at the advantages and disadvantages of both.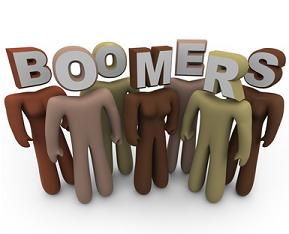 While it's often assumed that a person will automatically choose to downsize into a condo, many people that are of retirement age are looking for a smaller home instead. The transition from a bigger house to a smaller one can be a lot easier to take. You can still enjoy a home, a garage and tending to the garden while remaining active.
While it's a nice idea to downsize into a condo, not all retirees want to give up the benefits that come with home ownership. All of the maintenance issues that come with a home aren't seen as a bad thing by many. There are still a lot of people that don't mind mowing their own lawn or paying for someone to come by once a week to do it for them.
As well, condo association fees must be paid monthly by every condo owner. For a retiree that has put in his time to get the mortgage paid off and doesn't have any monthly housing payments to make, this can often seem like a step backwards. Paying a fee every month to the association may be viewed quite like a mortgage payment. If, on the other hand, the individual downsizes to a smaller home, in theory at least, he would be still mortgage-free with some extra money in the bank.
There are still a lot of people that have reached their retirement years that are opting for the condominium lifestyle. Approximately 26.1% of condo owners are 65 years of age or older. These condos can work well for people that are slowing down physically, love to travel and don't want to have to maintain a home any longer or for people that just want to trade their time that they would usually spend maintaining their home to do other things.
It's an important transition time in the real estate market here in Calgary and across Canada with baby boomers hitting the retirement age with many more to follow. Approximately 80% of these boomers own their homes outright, which will mean a lot of changes in the years to come as retirees decide on their best route for downsizing.