Are You Planning to Stay out Late on New Year's Eve? Your Transportation Options
Posted by Justin Havre on Tuesday, December 31, 2013 at 8:27 AM
By Justin Havre / December 31, 2013
Comment
If you're planning to hit the town partying into the wee hours of the morning, you may want to consider getting a designated driver to make sure that you get home safe tonight. Using a bus or a C-Train to get you back home for the night just isn't going to be feasible since the city trains and buses will be following a regular Tuesday schedule.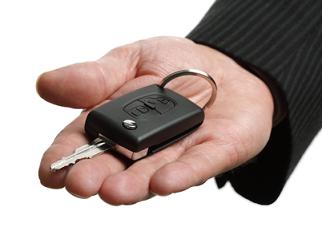 Buses and C-Trains
Depending on where you live and the route you'll be following, the city trains will be closing up shop for the evening anywhere between 12:57 AM - 1:45 AM on January 1, 2014. Calgary Transit doesn't have the resources or the budget to offer extended services on New Year's Eve unlike other major centres across Canada. In Toronto, for example, you can still catch a train at 3 AM or a bus at 4 AM. In Vancouver, buses will be running until 3:30 AM and the train until 2:16 AM.
Buses will be finished for the night in Calgary just after 12:30 AM. As for finding a city taxi after these hours, your chances aren't great.
Calgary taxis
It's going to be more than difficult to get a Calgary taxi to come and pick you up this evening. Your best bet, if you absolutely need to use a cab, is to pre-book a ride from a taxi company ahead of time. You can also pre-book a ride from We-DD, which is a small company that offers designated driver services.
Walking home
If you're not going to be far from home it may be easier just to walk the short distance. The temperature is expected to hover near the zero mark during the early morning hours on January 1.
If you're planning on staying out late your best option is to use a private designated driver if at all possible. Hopefully, next New Year's Eve there will be a better plan in place that offers Calgarians the chance to ring in the New Year well into the early morning hours without having to worry about their plans to get home safely.