Are You Ready to Put in an Offer for a New Calgary Home?
Posted by Justin Havre on Thursday, January 10, 2019 at 12:53 PM
By Justin Havre / January 10, 2019
Comment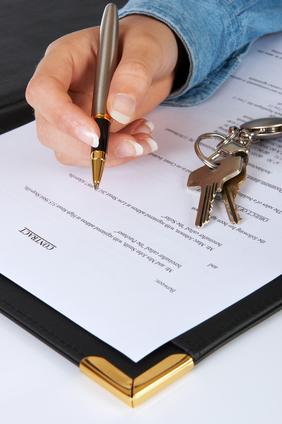 You've been looking around at the different homes on the market here in Calgary and have fallen in love with one. You know that you need to put in an offer soon since it's a beautiful home and other people are going to want it. The location is great, the house is clean and the home fits right into the amount you have budgeted. If you're still nervous about making the final decision and putting in an offer, here are some things that you should know about the different types of offers and what they mean. Armed with more knowledge, you may have the confidence necessary to go ahead and buy the home knowing that it's the exact one you want.
For informational purposes only. Always consult with a licensed real estate professional before proceeding with any real estate transaction.
A Conditional Offer
This means that you'll want to put certain conditions in place for the purchase. If the home is older and you want to make sure that it is structurally sound, there are no termites biting at the woodwork and that the electrical and plumbing are all running normally, you'll want to get the home inspected first. If you put in a conditional offer that says that the sale is subject to a home inspection, you won't have to make the purchase if you find out that something is wrong with the house that you feel can't easily be handled or you simply don't want to live with. This gives you an escape and there are many different conditions that can be written into any offer. The home cannot close until all conditions have successfully been resolved.
A Firm Offer
This is an offer to buy that doesn't have any conditions attached to it. Sellers usually prefer this type of offer since it makes the whole process much easier and faster. All you need to do once the offer has been put through is wait for it to be accepted and then for the sale to go through.
Writing a Compelling Offer Letter
In a competitive market, home buyers who want to make a good impression will sometimes write an offer letter. An offer letter is a communication from the buyer to the seller that makes an appeal for the house. In the offer the letter, the home buyer should be brief and heart-felt.
The purpose of the letter is to form a bond or a connection between the buyer and seller. Sellers often feel a sentimental attachment to their home, and want to know that the buyer will feel that same connection. Writing a letter can humanize the buyer, and make their intentions seem genuine. Working with the real estate agent to craft a communication can make the writing process easier for the buyer.
Accepting The Offer
When you're working with a real estate agent he will present the offer to purchase as fast as he can; usually on the same day. In most cases you'll hear back on that day or possibly the next one from the seller. He can either reject it, accept it or put in a counteroffer. A counteroffer is usually presented when the offer is close enough to consider but there is still something left that needs to be negotiated such as the price, the date of closing, what will be included with the home etc.
For informational purposes only. Always consult with a licensed real estate professional before proceeding with any real estate transaction.