What to Know When Buying a Fixer-Upper Home
Posted by Justin Havre on Thursday, January 3, 2019 at 9:51 AM
By Justin Havre / January 3, 2019
Comment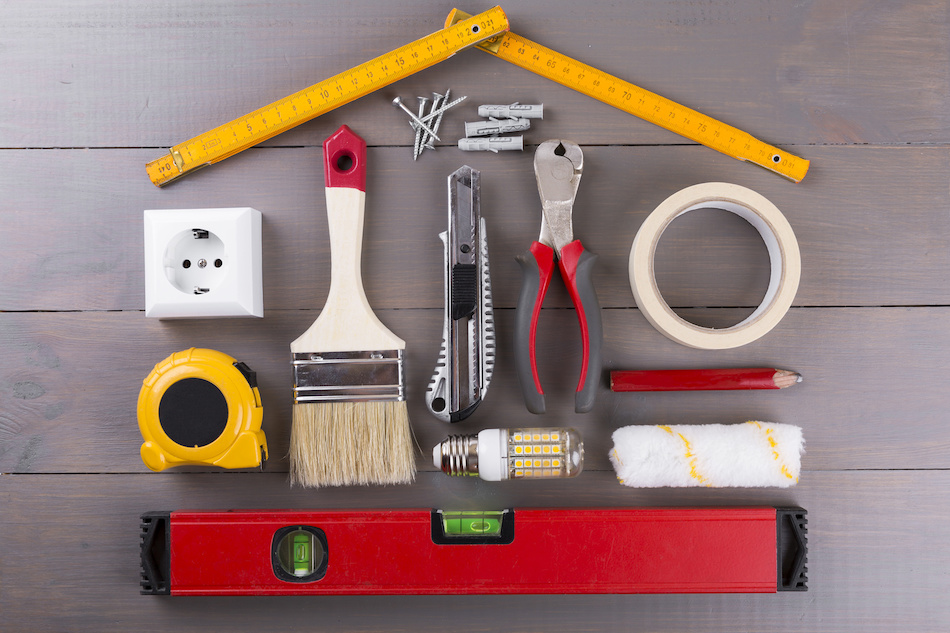 When it comes to selling a home, there's a lot of different steps to take in order to help it find the right buyer. But compared to a move-in ready home, fixer-uppers require some extra love to give them the boost they need. Here are six different ways to help sell a fixer-upper so it doesn't stagnate on the housing market even in competitive communities like West Calgary.
Hire an Experienced Real Estate Agent
An agent's help is invaluable when it comes to selling homes, especially homes that move more slowly like fixer-uppers. Agents make sure the home is well-advertised online and arrange for interested buyers to come see it in showings, and they also know their way around all the paperwork that comes with selling. Hiring an agent is the easiest thing a homeowner can do to help the sale run smoothly.
Pick the Right Price
There are a lot of differences between fixer-upper homes and move-in ready homes, and because the require so much extra work, the asking price for the home should be lower. When buyers are interested in a fixer-upper, part of the draw is that they aren't as expensive as move-in ready homes, so pricing a fixer-upper the same as a move-in ready home is a sure-fire way to make sure it stays on the market for a long time. People interested in buying a fixer-upper home are first and foremost going to look at the price before anything else, so make sure it's appropriate for the home.
Consider All Received Offers
There's a good chance that while selling a fixer-upper, homeowners are going to receive offers from buyers using nontraditional loans, many of which incentivize buyers to look for fixer-upper homes, making them some of the best ways to buy a fixer-upper. However, if the homeowner isn't familiar with these types of loans, they may be put off by them. Homeowners should work with a real estate agent who is familiar with these types of loans so they can assist the homeowner through the any unique loan processes without any issue.
Be Honest About All the Home's Flaws
When buyers are interested in a fixer-upper, they know going in that the home is going to have its problems, so it isn't worth lying. It's illegal for sellers to keep from disclosing any issues they know are present in the home, so whenever a buyer asks a question about the home, give them the honest answer. If proven, there are legal consequences to lying about a home's state, and if the buyer puts in an offer and the seller accepts it, any problems with the home that went unnoticed until then will certainly be discovered during the home inspection. Telling the truth from the beginning will avoid a lot of ill feelings and legal consequences later.
Describe Your Home Accurately When Listing on the MLS
Describing the home accurately when selling a fixer upper is important. In addition to the fact that it is important to disclose things that may be wrong with the home, it's also important to attract buyers who are seeking a fixer-upper home. There is a market for home buyers who want to put a lot of work into a property. Attracting the wrong customer could make it harder to sell the home.
Most important is to describe the home accurately while putting a positive spin on the reality of the home. Working with a real estate agent can help with this.
Highlight the Best Features
Buyers may know fixer-upper homes need a lot of work before they're perfect, but that doesn't mean that the home is completely terrible. Whether it has a new roof, a good neighborhood, or status as a historic building, all fixer-upper homes have good features—it's just a matter of finding them and highlighting them for buyers. These are some of the most important things people consider when purchasing a fixer-upper home and can be especially appealing for people who want to invest in a fixer-upper home.
Do Some Heavy-Duty Cleaning
Even if the home is a fixer-upper, that doesn't mean it has an excuse to look bad. Even if the homeowners aren't able to do any big repairs on the home before putting it up on the market, they can still do normal routine cleaning inside and out to make it more enticing to buyers. Here are some quick and easy ways homeowners can spruce up their home before buyers come to see it for a showing:
Mow and water the lawn
Weed the garden and plant flowers
Clean the bathrooms
Make beds
Clear out clutter
Vacuum and mop floors
Clean off tables and counters
The Pros and Cons of Selling a Fixer-Upper As-Is
While it's recommended to do at least some work on a fixer-upper to help it be more appealing to buyers, some sellers may want to just sell it as-is and leave the fixing up to the new owners. If this is the case, here are some pros and cons to consider:
Pro: Homeowners don't have to worry about any repair costs for the home.
Con: Homes sold as-is usually have a lower selling point, the effect of which can be especially noticeable when the fixer-upper homes already have reduced prices.
Pro: Only serious buyers will inquire and offer on homes being sold as-is.
Con: Because only serious offers will be received, there will also be fewer offers received.
Pro: As-is homes get put on the market much faster due to not needing work beforehand.
If a homeowner chooses to sell their fixer-upper home as-is, they may find success, but it's also important for homeowners to consider the disadvantages of doing so as well.
Selling a fixer-upper can be difficult, but it isn't impossible to find the right buyer. Following these tips can help any homeowner raise the chances of selling their home.