Signs You're Ready to Stop Renting
Posted by Justin Havre on Thursday, September 20, 2018 at 12:15 PM
By Justin Havre / September 20, 2018
Comment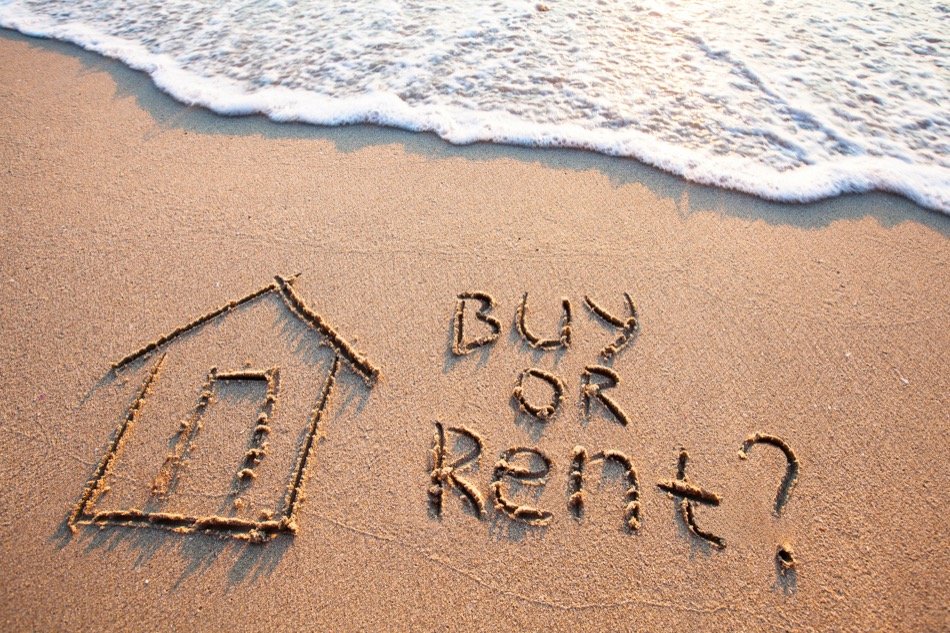 Sometimes it's hard to weigh the financial pros and cons of major decisions. It can be especially difficult to assess one's readiness to buy a home. It is, after all, a huge commitment, one that requires serious consideration as well as some lifestyle adjustments.
Deciding whether it's the proper time to trade a rent payment for a mortgage is based on a number of variables. Here are some ways to decide if this is the right time to buy and some things to consider as you consider options.
For informational purposes only. Always consult with a licensed mortgage professional before proceeding with any real estate transaction.
Employment Stability
While signing an apartment lease for a year hardly seems worth much angst, committing to a 25 or 30-year mortgage with an outflow of a specific sum each month can be extremely daunting. Lack of long-term financial stability may be a major stumbling block on the way to home ownership. If a prospective buyer has less than a two-year record of steady employment, or is short on cash for a down payment, chances are this may not be the right time to consider buying.
Financial Reserves and Debt
In addition to the prospect of continued employment, anyone considering home ownership should be serious about savings and debt. Having a cash reserve not only for the down payment, but for the additional expenses of home ownership, vacation travel, family needs and emergencies demonstrates is essential. Younger buyers may tend to have higher debt balances on credit cards, but total debt should still be in balance with income; and payment history must demonstrate a responsible record of regular payment.
Wants and Needs
First-time De Winton home buyers, in particular, may have a hard time balancing reality and expectations. The ability to look at one's overall situation—with an eye to future plans for family, lifestyle, anticipated career moves, choice of neighborhood and all the variables of life—is a vital aspect of making the right decision. Whatever the long-term goal of home ownership may be, real estate professionals recommend against buying unless you plan to occupy the home for a minimum of five to seven years. The risk is a disappointing financial return on investment if the home must be sold before that.
Ongoing Upkeep and Maintenance
The reality of home ownership is very different from a relatively carefree apartment lifestyle. Homeowners, in effect, may trade apartment or condo swimming pools, fitness rooms and planned activities with nearby friends for weekend lawn care, minor repair responsibilities, escalating utility payments, taxes and a variety of associated "house-keeping" expenses. In addition, moving expenses and the cost of furnishing and landscaping a home can seem high compared to apartment living. At the very least, owning a home requires additional budgeting, logistics and time management skills, definitely a consideration when contemplating a home search.
Facts and Fictions
In Canada, approximately 45 percent of home sales each year are to first-time home buyers, the majority of them in the 25-34 age group. Interestingly, approximately one-fifth of buyers, also a majority in the same age group, reportedly made their second home purchase, according to a 2015 study released by the Canadian Association of Accredited Mortgage Professionals.
Declining home ownership rates, coupled with higher mortgage interest rates and home prices, may indicate a newer trend, according to some analysts. And the popularity of single-family detached housing may also give way to condominiums and semi-attached homes, not only for younger buyers but for downsizing older owners as well.
Buying a home is still a major personal decision, but for the time being, it seems that more young Canadians have opted to remain renters, postponing purchase of that dream home. Or it may just be that the dreams of Millennials differ substantially from their parents, and from Baby Boomers, whose housing choices have dictated market conditions for at least a couple of decades.
For informational purposes only. Always consult with a licensed mortgage professional before proceeding with any real estate transaction.