Can Smart Technology Help Sell My Home?
Posted by Justin Havre on Sunday, December 16, 2018 at 11:37 AM
By Justin Havre / December 16, 2018
Comment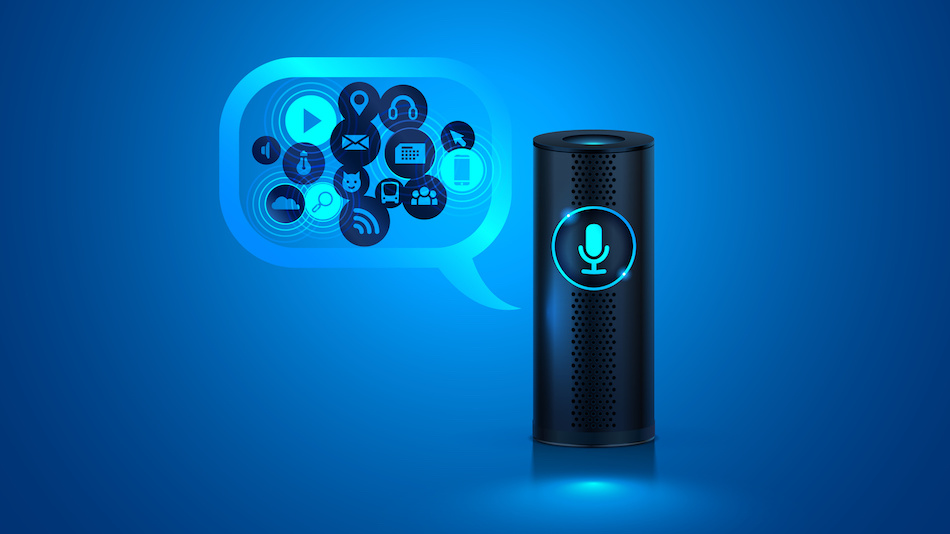 Using technology to sell homes in Canada is nothing new. In fact, most real estate agents these days rely on a mix of text response systems, apps designed specifically for them and online marketing to help them match up homes with the right buyers. More and more, though, home buyers are seeking out homes for sale that feature smart technology. As a result, homes that have these elements tend to sell more quickly and fetch a higher price when the sale is closed, which can give homeowners an edge in competitive markets like North Calgary.
Smart Home Technology Statistics
As of 2015, experts within the home technology industry valued the market at about $4.4 billion. Just five years later, though, it's expected that the industry's worth will skyrocket to more than $21 billion. In 2016, a study learned that about 34 percent of Canadian homes have a device that relies on smart technology. Sixty-one percent of respondents declared that smart home technology will enrich their lives. To that end, 63 percent predicted that by 2018, at least one smart device -- such as a thermostat, security and entry system, smart TV, appliances and lighting -- would be found in their home. Fully half of those surveyed believe they'll own three or more smart home devices.
Benefits of Smart Technology
Whether a potential home buyer loves having the latest in technology or not, there are practical benefits to purchasing a home with these systems already installed.
Smart Technology Systems Save Money
Saving money tops the list of noted benefits which is backed up the popularity of smart thermostats. These allow a homeowner to set the climate of a home within parameters that takes their daily lives into account. Homeowners, for example, can program a smart thermostat to begin bringing the home up to a certain temperature so that by the time the family arrives, it's warm and welcoming.
Smart Technology Improves Home Security
The added security that entry and security systems provide homeowners is an often-noted benefit of purchasing a home with smart technology. Cameras installed at entryways and at certain points along the property's perimeter enable homeowners to watch the happenings at their home even while they're at work on out of town. Unexpected guests and service personnel can be easily accommodated from afar simply by using a convenient smartphone app. Lights can be programmed to alight at a certain time of the day, or the homeowner can activate specific lights upon their arrival home.
Home Sellers Benefit Too
Homeowners, recognizing that an existing home that is already retrofitted with smart technology or was built with such technology already integrated within it offers them the ability to move right in and start enjoying its benefits, are willing to pay more for it. About 43 percent of those Canadians surveyed indicated that they'd spend more to purchase a home that is already set up with smart home technology. Of those, more than half stated that they would pay up to $5,000 additional with nearly a quarter stating that they'd pay $10,000 more.
3 Popular Smart Technology Installations for Your Home
Popular smart technology installations can help make life easier and more convenient in many different ways. Here are three of the most popular smart technology systems people can acquire for their homes.
Automatic Mood Lights
Smart home lighting systems can automatically change the hue and intensity of lights in every room throughout the house. These automatic mood lighting systems change the atmosphere to fit the needs of the household. For most systems, each room can receive its own lights and control settings through the integrated app. This allows for the on demand customization of every room in the house.
Home Assistant
A smart home assistant can change the way households function for the better. The home assistant system handles everything from scheduling to entertainment for each person in the household. The system can create a variety of lists, including grocery lists, and even complete shopping orders automatically. Home assistants operate through voice controls for the ultimate in convenience for users.
Security Cameras
Smart security cameras automatically detect movement and record as needed to maintain the safety of the household. These systems may store the recorded data in the cloud for quick and easy retrieval through an app or website. The security data may be shared online or with law enforcement to create a strong security network for the home.
With any, or all, of these three smart home technology installations, homeowners can effectively improve both the value and appeal of their houses before placing them on the market.
Smart home technology is here to stay. Home sellers who integrate these systems into their homes will not only enjoy its benefits while they're living there, they'll also find buyers more eager to purchase their home later.