Canada Day Celebrations throughout the City
Posted by Justin Havre on Monday, July 1, 2013 at 8:38 AM
By Justin Havre / July 1, 2013
Comment
Today is a good day to put the flooding behind us and celebrate the fact that we live in Canada. There are activities and events planned throughout the city that you won't want to miss. Here are some of the highlights: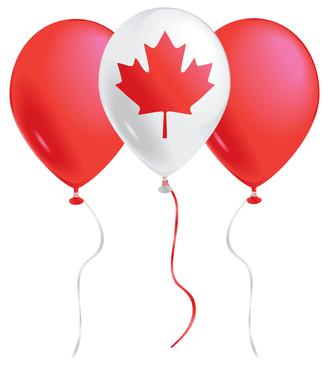 Calgary

Celebrations in the city have been moved from Prince's Island Park where it is usually held over to Shaw Millennium Park,Stephen Avenue Walk and Olympic Plaza due to dangerous conditions on the Bow River.

Come out to Heritage Park for old-fashioned fun that includes races with chuckwagons, family games and a musical ride. At 9 a.m. you can visit Fort Calgary to enjoy a special Canada Day pancake breakfast.

Fireworks will take place at approximately 10:45 p.m. They will be set off from the Center Street Bridge and there are a few parks including Nose Hill and Scotchman's Hill where they can be seen the best.

With the road conditions as they are and the traffic and parking problems that are expected, you may want to grab some type of public transportation or drive your bike to the festivities. Cycling is one of the best ways to get into the downtown core and it may be your best bet today of all days.

Canmore

Even though Canmore is still on recovery mode from the flooding, you can take in a day of fun at Centennial Park. There will be musical festivities, a pancake breakfast and a fun run going on during the day.

Banff

Fireworks, special performances and activities for the entire family will be taking place at 2 locations including the town hall and Central Park.

Happy Canada Day!