Carpet or Hardwood in Your New Place?
Posted by Justin Havre on Wednesday, July 31, 2013 at 10:35 AM
By Justin Havre / July 31, 2013
Comment

If you've been searching around for a new Calgary property you have probably run accross some great properties with either carpeting, hardwood floors or both. There are pros and cons to both types of flooring but the ultimate decision will really come down to your own personal preference.

Hardwood flooring can add a look of elegance and distinction to any home. As long as it is maintained it can keep it's brilliance and shine forever. Since the floor will be coated with a stain and/or varathane for protection, the money that is put into hard wood flooring can be a lifetime investment.

This does not hold true for carpeting, however. The carpet that you get will have to survive the wear and tear on it. Most carpets nowadays come with scotch guarding, which certainly helps to protect the carpet fibers, but this cannot compare to the thick varathane coating attached to a hardwood floor.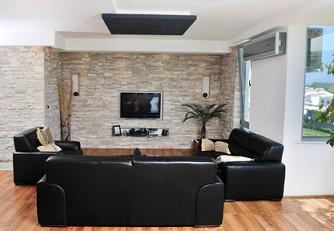 There's something to be said about carpeting though. When you are rising out of bed and put your feet on the floor to greet the new day it's always nice to have a carpet that you can squish your toes into. Carpeting that still looks new can definitely make the home look rich and appealing - just like a hardwood floor.

An area rug can be added to lay on top of the hardwood floor, but it just isn't the same as having thick plush carpeting under your feet. Area rugs can certainly add a brand new dimention to a room and from a decorating perspective they can work in any room decor.

When all is said and done it will all come down to your own personal taste. Take a good look at the carpeting or flooring thoroughly before deciding on a new home. If the carpets look like they will need replacing in the near future or the hardwood floors appear dull and could use a refinish you may be able to negotiate the price of these home improvements in your offer to purchase.