Celebrate Earth Day in Calgary This Week
Posted by Justin Havre on Tuesday, April 22, 2014 at 7:27 AM
By Justin Havre / April 22, 2014
Comment
Today is Earth Day and celebrations are taking place across the city today and during the week. It's a day to recognize the earth and to appreciate everything that it gives to us. It's also the perfect chance to learn more about the environment and how we can give back to it. Here are some of the events taking place this evening and this week to mark Earth Day in Calgary.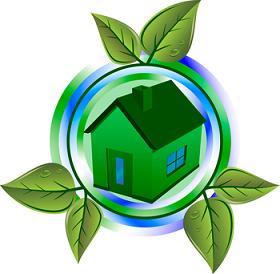 Understanding Organics and Biodynamic
This event takes place from 7:00 PM until 9 PM this evening at Willow Park Wines and Spirits. Topics will include biodynamic and organic winemaking, the rules and laws governing organic wines and how to read an organic label. You also have the chance to taste organic wines that come from different places around the world.
Earth Day Run and Climb
This is an annual event to celebrate Earth Day held by the Alberta Wilderness Association. It is being held at the Calgary Tower where you'll have the chance to climb a total of 802 stairs to make it to the top. The event takes place on April 26 at 7:30 AM. During the climb you'll learn about Alberta's wilderness and have the chance to win prizes.
Country Hills Library
Take the young ones out to celebrate the special day this evening from 7:00 PM to 7:30 PM. Children can learn about Earth Day through finger plays, songs and stories and the admission is free.
Green Calgary Earth Day Celebration
Bill Adams, the Insurance Bureau of Canada's vice president, will be the guest speaker at this event that will explore extreme weather trends. He will inspire Calgarians to build resilient and strong businesses and communities through proactive mitigation and preparation. This is being held tonight from 5 PM to 9 PM at the Livingston Club at Livingston Place.
Dr. David Suzuki
Internationally renowned environmentalist Dr. David Suzuki will be showing his latest documentary as an Earth Day celebration on April 23. The documentary is called "Climate Change in Atlantic Canada" and it will be followed by a question and answer session with Dr. Suzuki and filmmaker Dr. Ian Mauro. It's taking place at The Red and White Club on Crowchild Trail NW with a silent auction and drinks reception at 5 PM followed by a film and question-and-answer session at 7 PM. Tickets for this special Earth Day presentation start at $25.