Celebrating Remembrance Day in Calgary
Posted by Justin Havre on Thursday, November 7, 2013 at 9:39 AM
By Justin Havre / November 7, 2013
Comment
Remembrance Day is a special day for the veterans here in Calgary and across Canada as they are recognized for their supreme selflessness. It's an important day and one that is being celebrated across the city. Here are some of the locations of the events that will be occurring on November 11 as we remember what these veterans have given for their country.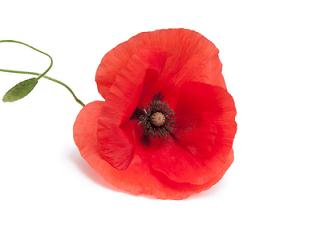 10:45 am - The Military Museums

10:00 am - Jubilee Auditorium

10:45 am - CentralMemorial Park

10:30 am Battalion Park

11:00 am - Field of Crosses

10:30 am - Aero Space Museum

10:40 am - Canadian Pacific Remembrance Day service - 7550 Ogdendale Rd. S.E.

10:45 a.m. - Hillhurst United Church

Remembrance Day won't be forgotten either in High River this year. The long-standing tradition of first pinning the ceremonial poppy on the mayor will continue. The ceremony will be held at Highwood Memorial Center on November 11. Mayor Craig Snodgrass will be standing proudly with the veterans on stage for another year.

Even though all of the memorabilia and props ordinarily used for the ceremony were lost due to the flood, the event will carry on. These items were stored in a room behind the Legion and everything from crosses to wreaths disappeared.

Now more than ever it's important to give to the poppy fund that helps provide military veterans with a financial lift. Thankfully, donations have increased by as much as 20% this year, which will help many veterans that were hit hard by the flooding back in June.