Ceramic Floors and Kids
Posted by Justin Havre on Monday, July 14, 2014 at 10:31 AM
By Justin Havre / July 14, 2014
Comment
Your real estate agent has just taken you to see a beautiful home that would be perfect for your young, growing family. It has ceramic floors leading from the front entrance through to the kitchen. You've seen another home that you liked almost as much but it didn't have the same amazing ceramic tiles in it.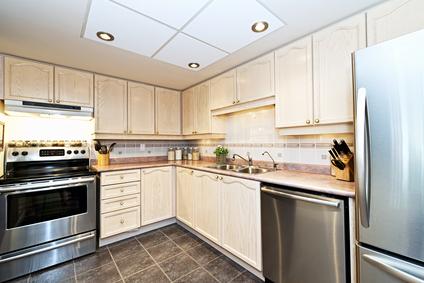 The flooring in that home was laminate and it just didn't shine and sparkle as much.
If you have young children at home you might want to consider the benefits of choosing laminate flooring over ceramic tiles. When a youngster knocks over a glass and it hits the ceramic material, it usually shatters into a million razor-sharp pieces that can scatter for many feet. Once you start sweeping up the small glass particles you'll be amazed to see just how far this glass can travel. It is also difficult to get all the pieces up since the glass is as shiny as the ceramic floor.
Laminate flooring can absorb a lot of the shock when a glass item comes crashing down. Ceramic, on the other hand, doesn't have any of this shock absorbing power at all. Ceramic looks fantastic but may not always be the best flooring solution for a young family
You also need to take into account the fact that toddlers and young children have a tendency to fall down. The laminate is able to act more as a shock support system for kids that fall down. A child that hits his head on laminate is less likely in general to suffer a severe injury than a child that hits a ceramic floor.
Ceramic can also crack easily. If you have youngsters in your home you'll need to make sure that you have extra tiles around that can replace any tiles that have cracked. Although the ceramic may be more aesthetically pleasing more, keep in mind the benefits of laminate flooring for your children when you are buying your home.