Ceramic Tiles - A Lifetime Investment
Posted by Justin Havre on Thursday, February 13, 2014 at 10:28 AM
By Justin Havre / February 13, 2014
Comment
To install ceramic tiles or not - that is the question. What is the answer? Go for it! These tiles are a sound investment that can last a lifetime and as an added bonus they look absolutely stunning in any room of the house!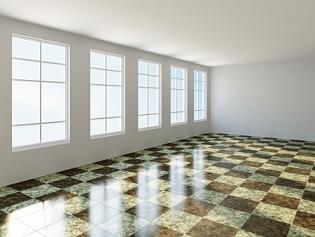 A cost-effective tiling solution
Ceramic tiles used to cost an arm and a leg when compared to other types of tiles available on the market. In recent years though, ceramic has become extremely popular as a choice for tiles and as a result the prices have become more reasonable. As well, many tile shops offer spectacular deals on styles that the manufacturer will no longer be producing. As long as you buy enough tiles to replace any that get chipped or cracked throughout the years, you'll be all set and will walk away with a steal of a deal.
Ceramic tiles can last a lifetime with normal wear and tear. They look beautiful and add a touch of class to any home. When you're ready to sell your place, ceramics will definitely be a selling feature. They are also extremely easy to keep clean and don't require any type of specialized cleaners.
So many styles and colors
These tiles are available in various colors and styles. You can put your creativity to work to make unique designs with them or you can work with a decorator to create a design for you. To add a dash of extra flair, you can even carry the ceramic tiles up the wall to act as a baseboard.
You can change the entire look of a room just by remodeling the floor. If your kitchen is due for renovations and you don't have the budget to do the entire job, you may want to consider just getting the floor done first and then saving up for the rest. You'll be surprised to see just how much of a difference a new floor can make in a kitchen, bathroom, hallway or anywhere!
In order to keep the costs down, you should never resort to paying full price for ceramic tiles. Check with your local home improvement store or even make some phone calls around town to see which shops are offering clearance tiles at 50% off or more. It's important to remember to stock up on extra tiles though since you can expect some breakage and cracking to occur throughout the years.