Colourful Spring Decorating Ideas - Help Bring Spring to Calgary!
Posted by Justin Havre on Friday, March 22, 2013 at 2:04 PM
By Justin Havre / March 22, 2013
Comment
From subtle colours to bolder ones, it's time to recognize that spring has arrived here in Calgary and get on with some spring decorating. Even though the snow may still be flying and the highways and motorists are feeling the effects of the last winter storms, it is, after all, officially spring. Sooner or later the weather outside is going to catch up with the season change and you'll want to be ready for it with a colourful home that's cheery and fun to enter.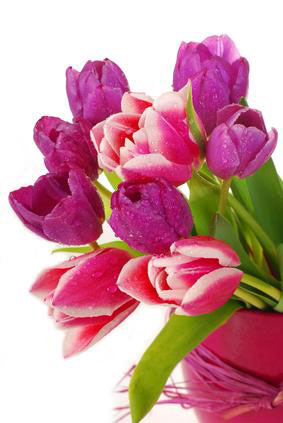 It's easier than ever to inject some springtime décor colours into your rooms. You can make one room or the whole house come alive by adding a few simple accessories that won't break the bank but will create a whole new scene in the house.
Mix up your throw pillows
You can find lively coloured throw pillows at any department store that can be added to your couch or chair for a fun new appearance. Look for fresh green colours, pinks and blues and of course don't be afraid to grab a floral print to bring the flowering effect of spring right into your living or family room.
Look for bright accessories
Go out shopping for a brightly coloured vase and fill it with some silk flower arrangements. If you don't have a large budget to work with you can head down to the dollar store and find some beautiful silk flowers that look almost as good as the ones you can buy at higher-end stores.
For the kitchen table look around for some new salt and pepper shakers and a modern napkin holder that can be filled with cheery spring-coloured napkins.
Your coffee table can be adorned with a few of the new spring magazines that are on the market. Most of these magazines feature spring covers and can be placed on your coffee and end tables as a decorative accent piece.
For the bedroom add some spice to the bed by investing in a few vibrant pillow cases and arrange them on the bed to bring some new season cheer into the room. The dresser can have a few inexpensive colourful knickknacks added to bring about a total effect to the creation.
For the bathroom shop for some inexpensive colour-filled soaps that can adorn the countertop and can be placed in the bathtub. You might want to consider putting a vase with silk flowers on the counter as well that matches the soap colours you picked out.
Spring is definitely on its way outside. Just because the Calgary weather isn't cooperating right now doesn't mean that you have to agree with it! Make a spring statement in your home and help the weather make a change to the better!