Creating an Emotional Buying Response in the Real Estate Market
Posted by Justin Havre on Friday, January 16, 2015 at 8:30 AM
By Justin Havre / January 16, 2015
Comment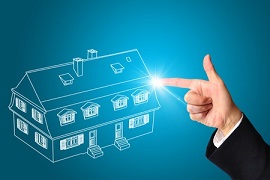 When it comes to making any kind of sale, you need to make a good first impression on the prospective buyer and this is crucial when it comes to selling a house. It is important to interact when possible with the potential client to highlight the strong points of the house for sale.
In order to seal a deal, you must appeal to the emotions of the buyer and engage their imagination. Human psychology shows that a decision to buy anything is mainly based on emotions. Once a buyer makes an emotional connection with the item for sale, he or she will make a commitment. The buyer will then use the other details to justify the purchase.
There are some important things you need to consider when preparing your home presentation.
Know the Property
Walk around from one room to the next, noting the strengths and the weaknesses of each room. During a home viewing you can highlight the good aspects of the house and down play the bad ones. You can also think of solutions that you can suggest to the client should he ask about certain aspects of the house that are not the best. Make suggestions to the buyer on how different rooms can be used to engage their imagination. Let the buyer see how the house will make his life easier and better.
Professional Home Stylist
This is probably one of the best investments you can make when selling a house. Use the services of a professional stylist who can bring out different styles of décor that can be used inside the home. The stager can use choice pieces of furniture and soft finishes to showcase different aspects of the house and will know the different décor themes that can be used.
Allow the prospective buyer to envisage a life in this house. This will create a good lasting impression in the mind of the prospective buyer and little flaws and other negative aspects of the house will fade in comparison.
Anyone that has been in the business of selling will tell you how important a home presentation is. It can determine how long a house will take to sell and how much you can get paid for it. A well thought-out presentation that takes into consideration human psychology is one of the keys to selling a house.