Does Calgary Have Any Good Pubs?
Posted by Justin Havre on Friday, January 25, 2019 at 10:11 AM
By Justin Havre / January 25, 2019
Comment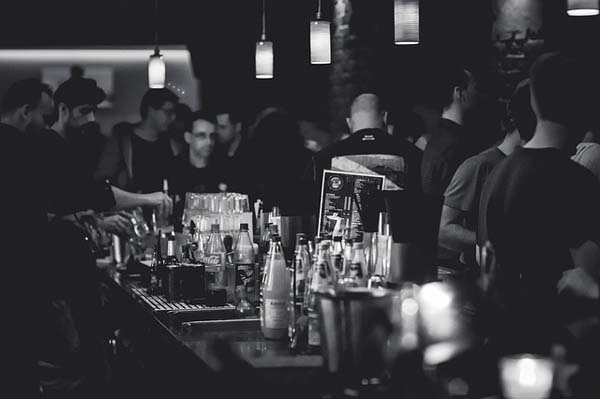 There's no place like a local pub to wind down at after a long day. You can grab a large pint and some tasty pub food, all while catching up on all the local news. Friendly and inviting, pubs are a natural hangout for all treks of life and enjoy one another's company. Here are some pubs in Calgary worth a visit.
Local on 8th
Whether you stop in for a meal or just come for one of the beers, you will enjoy the unique design of the interior of the Local on 8th. This is a part of a gastro pub chain that started in Vancouver in 2009. Some of the things you will find on the menu are perfect for a light snack, such as the tuna poke. They have a patio and will certainly become one of the hot spots in the summer months.
The Bank and Baron P.U.B.
The Bank and Baron P.U.B is a pub on Stephen Avenue occupying the space previously occupied by the Cha Cha Palace and the Bank Nightclub. A part of the TMAC Pub and Restaurant Group, the Bank and Baron is one of eight locations across Calgary (including the Kilt and Caber Ale House, Belfry, and the King's head) associated with TMAC.
Former Olives owner, Kevin Cooper is the executive chef and provides a menu of trendy pub fare. The menu includes his award-winning lobster lasagna and many other excellent choices. Many beers are found on tap here, as well and the full bar provides a number of signature cocktails.
Vagabond Brewery
Another gastro pub with excellent food, Vagabond Brewery provides interesting dishes, such as lobster eggs Benny, Chicken and Waffles and Pulled Pork Nachos. They also provide a sizable list of draft beers and so much more.
The Civic Tavern
Located at 213 12 Avenue SW in Calgary, the Hop In Brew Pub is actually a big old house turned into a pub. This great neighourhood pub is open 24/7, and they a home away from home for many. The staff is very friendly and many of the micro brews are found here. If you relocate to Calgary and the Civic Tavern is close to your new home, this could easily become your new favourite nieghbourhood pub.
Ship and Anchor Pub
You'll find a variety of indviduals who hangout at the Ship and Anchor Pub. This is the kind of place anyone can feel comfortable at. Every Wednesday you can enjoy live music, or come on a Saturday afternoon to make some music of your own in the open jam session.
Ship and Anchor Pub offers a variety of drinks including local and international brews. Guinness, Becks and Tella Artois are just a few beers that are on tap. Menu items include a variety of sandwiches, burgers, fish and chips, pasta and pizza.
Hose & Hound
The Hose & Hound was formally a town fire house. This pub has become very popular in the Calgary area. When you decide to stop in for a drink expect a crowd to be there. When gathering with some friends you can play a game of pool or darts. There is an outdoors sitting area, which is a great place to enjoy a drink on a warm evening. Menu items include traditional pub food, such as ribs, chili and burgers.
Bottlescrew Bill's Old English Pub
The Bottlescrew has over 200 different brews, which includes Buzzard Breath Ale (BBA). BBA was made for Bottlescrews and the Buzzard restaurant located right beside the pub. They also serve up a variety of brews that are locally made, as well as American and international options. If you love malt scotch, then you are in luck because they have over 60 different scotches available.
James Joyce Irish Pub
The James Joyce Irish Pub was established in 1997 and is owned by Anne and Gerard Curran. The name came from the famous Irish author James Joyce, and the pub is located in the heart of Calgary in an establishment that was once the Molson's Bank building.
The Currans opened the pub in hopes of keeping everything authentic to the Irish heritage. There are four factors that the Curran's focused on to keep their pub authentic to an Irish pub. These include an Irish atmosphere, staff that has bar knowledge and humour, Irish food and drinks, and Irish music. With all of these things intact, the James Joyce pub is like stepping into a pub in Ireland.
The James Joyce Pub offers breakfast, lunch and dinner. Stop in anytime to enjoy great service, a beautiful atmosphere, and delicious food and drinks.
The Kensington Pub
A quaint favourite of many locals, the Kensington Pub is found in the trendiest district of Calgary. If you live near 10A St SW, this is the perfect spot for your new neighbourhood pub. Kensington Pub opens seven days a week at 11am and stays open late every night.
A menu featuring delicious food and plenty of beer, makes this the perfect place for dinner or a drink. The warm atmosphere keeps regulars coming back and you can even book the pub for your next event.
Visit a Calgary Pub Today
There's nothing like grabbing a drink after a hard days work with some friends down at your local pub. Calgary is rich with traditional Irish pubs that will make you feel right at home. These are the kinds of places you go and everyone knows your name.