Don't Forget to Check out ReggaeFest 2013 This Year
Posted by Justin Havre on Friday, August 9, 2013 at 11:00 AM
By Justin Havre / August 9, 2013
Comment
ReggaeFest 2013 is making its way to Calgary and will run from the 14th to the 17th. Come out to enjoy Calgary's reggae music at its best and take in of the culture and beats that this event has to offer.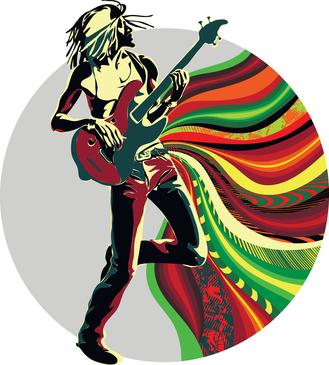 ReggaeFest is put on by the Calgary Reggae Festival Society every year and features local talent and music including other artists from international locations. This is a family event that brings residents of Calgary together to enjoy a taste of reggae music, artists, culture and food.

Tickets are now on sale at Safeway stores in the Calgary area or you can purchase them at Ticketweb online.

The main stage events take place on Friday and Saturday, August 16 and 17th, at Shaw Millennium Park. Kids of all ages, adults and seniors can all come and enjoy these fun-filled days that represent the summer premiere reggae Festival in Canada.

The ReggaeFest 2013 lineup is looking good this year with the following artists set to perform:
House of David Gang
Ky-Mani Marley
J.k. & the Relays
Tony Rebel
Lukie D
Leroy Sibbles
Mello Man
Steele
Power House
Sadiki
DJ Cry and Simple Supreme
Yaz Alexander
Elaine Shepherd
The Steadies
Jason Wilson Band with Dave Swarbrick
Ammoye
ReggaeFest is closely connected to the local Calgary community and has supported a number of organizations such as the Boy Scouts and the Calgary Woman's Emergency Shelter with merchandise donations and tickets. This year looks like it's going to be a powerhouse of entertainment and if you love reggae music you want to keep your calendars marked for next weekend.