Emotions Can Run High When You're Looking for the Perfect Home
Posted by Justin Havre on Thursday, August 28, 2014 at 12:19 PM
By Justin Havre / August 28, 2014
Comment
There's a fine line in real estate between emotions and business transactions. When you're trying to find the perfect home it's hard to keep the business and the emotions separated. On one level, you need to love a new home that you're going to purchase - especially if you plan on living in it for many years down the road.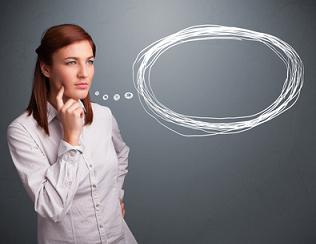 On another level, you need to keep a business perspective on the sale so that you don't end up overspending or getting caught up in a bidding war that seems overwhelming.
The best way to keep the business part of the purchase in line is to create a list. This should be done on a day when you feel business minded and haven't taken a look at any home on the Internet or in person. You should try to create a list of the features that you want the most in a home, the absolute maximum amount that you'd be willing to pay, the type of neighbourhood you want to live in etc. The list should be finalized and kept close by when you're either shopping on the Internet or viewing a home with your real estate agent.
Sometimes it can be overwhelming when you're home shopping and you can't find exactly what you're looking for. The emotions can run extremely high and if you are shopping for a home with your spouse, things can get hot and heated. When you find yourself in this type of situation the best thing that you can do is to withdraw from the home shopping for a day in order to put things back into perspective.
It's very hard to find the perfect home when you're feeling frustrated or desperate. The more you can keep a rational perspective on things, the better off you're going to be. Buying a home is an emotional and a business decision and both of these viewpoints need to be kept in balance. When you're able to do this, the right home will naturally arrive at the right time and you'll instantly know it when it does. It will be a home that you love and can afford situated in an ideal location.