12 Fall Real Estate Tips: Is Fall a Good Time to Buy or Sell a House in Calgary?
Posted by Justin Havre on Thursday, August 17, 2023 at 2:16:47 PM
By Justin Havre / August 17, 2023
Comment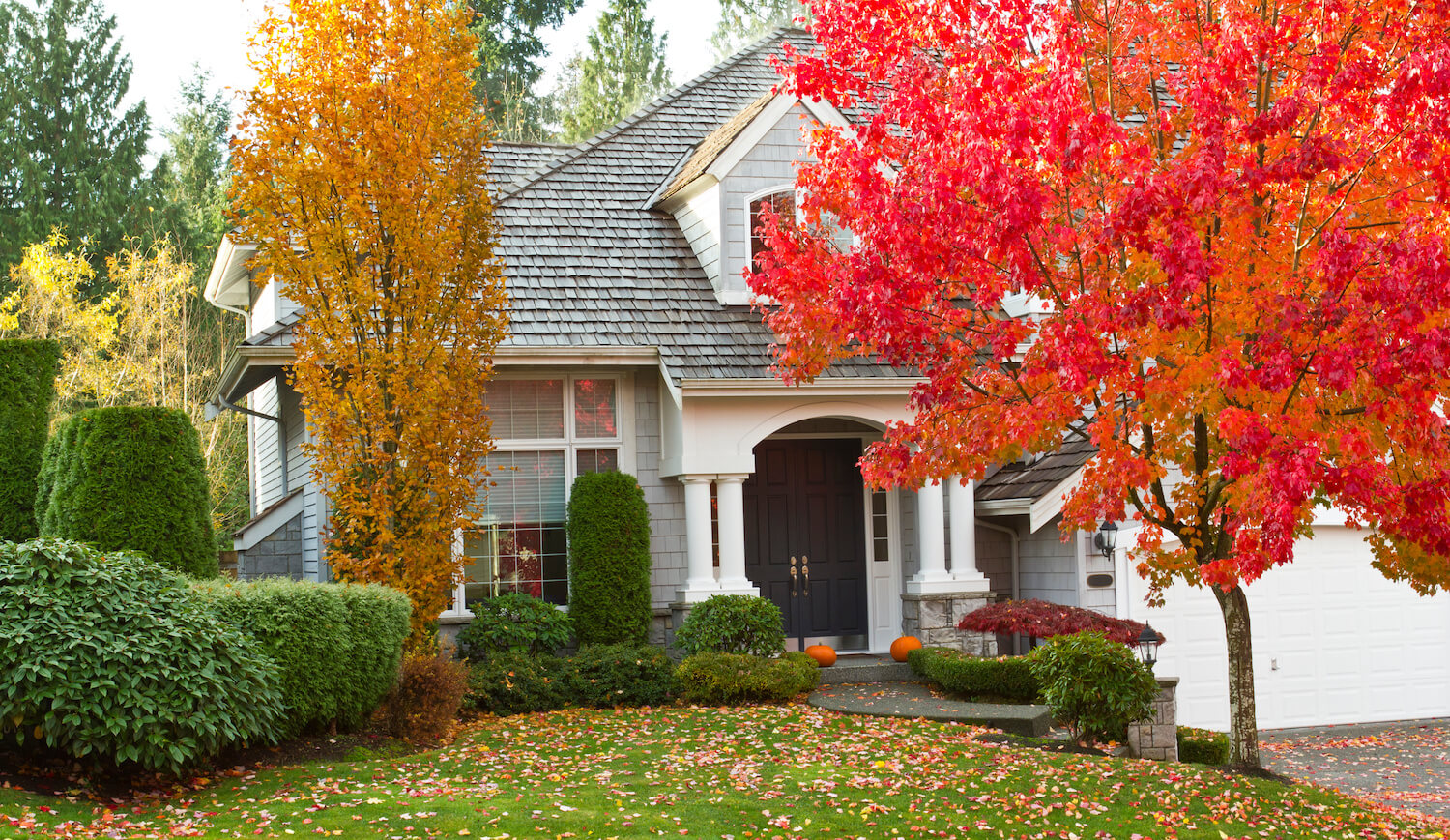 The Boy Scouts and Girl Scouts had it right when they adopted the motto "Be Prepared". For Calgary's home sellers and buyers trying to buy or sell a home this autumn, I offer this variation on a theme: Be Prepared to Act.
The changing colors of leaves, the crispness in the air, and the aroma of pumpkin spice everywhere signal the onset of fall. While these trademarks of the season have their own charm, the real estate market also experiences unique shifts during this period. Dive into understanding the fall real estate market dynamics and discover why autumn can be an opportune season for both buying and selling homes.
If there's one takeaway from these 14 'Get Ready' tips, it's this: Be prepared to act with knowledge when selling or buying a home this fall.
Benefits of Buying and Selling a Home in Fall
Less Competition
The bustling spring and summer housing markets give way to a relatively calmer fall market. Fewer people are looking to buy or sell, which means less competition. For buyers, this can translate to less pressure in bidding wars and a better chance to get a property at a desirable price. Sellers, on the other hand, might face less competition in listing their homes, potentially making their property stand out more prominently among the listings.
Motivated Sellers
As the year-end approaches, many sellers are eager to close deals before the holiday season. This could be for various reasons - from wanting to move to a new home before the holidays, financial motivations, or even tax implications. A motivated seller is often more flexible during negotiations, which can give buyers an edge in getting favorable terms, rather than having to worry about competing with other buyers in a hot market.
Seasonal Beauty
There's an undeniable charm to homes in the fall. As leaves turn golden and russet, properties can appear even more picturesque. For sellers, this is the time to leverage seasonal beauty, making sure the exteriors are well-maintained and using this natural beauty to enhance curb appeal. Buyers can relish the opportunity to see homes at perhaps their most aesthetically pleasing stage, getting a glimpse of how lovely their potential new home could look during this season.
Pros and Cons of Selling a Home in the Fall
Pros of Selling a Home in the Fall:
Less Competition: Fewer homes are typically listed in the fall than in spring or summer, which means less competition.
Serious Buyers: People who shop for homes in the fall are usually more serious buyers, as they often want to move in before the winter or the end-of-year holidays.
Atmospheric Staging: Fall foliage can make homes and landscapes look particularly inviting, creating a cozy atmosphere for potential buyers.
Flexible Closing Dates: Buyers might be more willing to work with your schedule if they're trying to secure a home before winter.
Holiday Selling Point: Buyers might be envisioning their new home for the holidays, making them more motivated to close before Thanksgiving or Christmas.
End-of-Year Tax Advantages: Some buyers want to purchase a home before the end of the year for tax purposes.
Cons of Selling a Home in the Fall
Shorter Days: With daylight saving time and shorter days, there's less daylight to showcase your home, which might require more effort for lighting during showings.
Weather Challenges: Fall can bring unpredictable weather, from rain to early snow in some areas, potentially making it more difficult for potential buyers to visit.
Busy Schedules: Fall is back-to-school season, and many families might be too preoccupied to go house hunting.
Home Maintenance: Falling leaves mean more yard work to keep the property looking its best. Additionally, if there are any issues with the home's heating system or insulation, they may become more evident in colder months.
Price Negotiations: Since there are typically fewer buyers in the market during fall, sellers might encounter more price negotiations.
Moving in Winter: If you successfully sell in the fall, you might end up moving in the winter, which can present its own set of challenges.
Selling Tips to Sell a Home in the Fall
As a homeowner, selling your home in the fall can present unique challenges. To be successful, you'll need to make sure your home is properly staged for the season, maintain its curb appeal, complete any necessary repairs efficiently, develop a flexible pricing strategy, and use quality real estate photography to showcase it. These steps will help ensure that your home stands out among the competition and gets sold fast!
Embrace Realistic Pricing
While the real estate market in Calgary remains strong, gone are the days of skyrocketing prices. Set a realistic price for your property based on current market conditions and comparable sales data. Overpricing can lead to extended days on the market, while a competitive price will attract serious buyers and potentially generate multiple offers.
By employing a flexible pricing strategy, you can ensure that you're getting the best price for your home. Understanding market dynamics and being open to negotiations are key components of any successful pricing strategy, especially in real estate's off-season.
Showcase Your Property With Home Staging for Autumn
With supply still so limited, presenting your home in the best possible light gives you a competitive edge to stand out above others. Invest in home staging to enhance your property's appeal, as a well-staged home can create a lasting impression on potential buyers and increase the chances of a quicker and more profitable sale. If you're thinking about selling your home sooner than later, right now is the perfect time to invest in green photography before the snow starts to hit the ground. Your home will present much better with professional photography done against a backdrop of warm summer hues.
To get your home ready for the fall market, staging it with seasonal decor can help create a cozy atmosphere that will entice buyers:
Fall Decorating: Bring in autumnal accents like pumpkins and gourds to give a festive feel. Incorporate neutral colors and warm textures to evoke feelings of comfort.
Cozy Ambiance: Illuminate your home with soft lighting and inviting scents. Add extra blankets, cushions and throws to enhance the atmosphere.
Seasonal Colors: Accentuate outdoor spaces with vibrant oranges and yellows to reflect the changing season. Plant mums or other seasonal flowers for added curb appeal.
Maintaining Curb Appeal
Now that you've addressed home staging for the season, let's talk about another important part of preparing your home for a successful sale - maintaining curb appeal. In Calgary's fall market, this can be a challenge as the weather starts to turn colder. With seasonal landscaping like pruning bushes and trimming trees, outdoor lighting to make sure it looks inviting after dark, winterizing your home (including windows and doors) to avoid damage from cold temperatures, roof maintenance to make sure everything stays dry during the rainy months, and any necessary curb repairs - these are all things that can help boost your home's value when put on the market. Taking care of them now will ensure buyers see your property in its best condition!
Use Quality Real Estate Photography
Using quality real estate photography can help showcase the beauty of your home and give potential buyers an accurate representation of what they'll be investing in. In Calgary's fall home market, here are 8 'get ready' tips for sellers and buyers:
Capturing the Beauty: Using natural light, professional photographers, and powerful editing software can create stunning photos with clarity and depth.
High Resolution Photos: Investing in high-resolution photos will ensure that all details are visible for buyers.
Virtual Tours: For larger homes or properties, consider creating a 3-D virtual tour to give viewers a better understanding of the layout.
Drone Photography: Utilizing drone photography is a great way to capture unique angles of your home or property from above.
Leverage Digital Marketing
The digital world plays a big role in the modern real estate landscape. Engage in a robust online marketing strategy with high-quality photography and virtual tours to capture the attention of buyers browsing properties from the comfort of their homes. Use social media platforms and online listings to broaden your property's reach.
Pros and Cons of Buying a Home in the Fall
Pros of Buying a Home in the Fall:
Less Competition: With fewer buyers typically looking in the fall compared to the spring or summer, you may face less competition in bidding wars.
Motivated Sellers: Sellers who list their homes in the fall might be more motivated to sell before the end of the year, which could lead to better negotiation opportunities.
Potential Price Reductions: Homes listed in the summer that haven't sold by fall may see price reductions.
Tax Advantages: Closing before the end of the year can mean tax deductions for mortgage interest, property taxes, and interest costs.
Holiday Moving: If you buy in early fall, you can settle in your new home by the holidays.
Better View of Property Issues: Fall weather can highlight potential problems in a home, such as poor insulation or a faulty heating system.
Cons of Buying a Home in the Fall:
Fewer Inventory Options: There might be fewer homes on the market in the fall, which can limit your choices.
Time Constraints: With the holidays approaching, you may feel rushed to close and move in.
Weather Challenges: Fall and the subsequent winter season can make moving conditions difficult, especially in colder regions.
Busy Schedules: For families, fall is back-to-school season, and the added hustle and bustle can make house hunting more challenging.
Shorter Days: Less daylight can make it harder to schedule viewings, especially if you're working during the day.
Potential for Deferred Maintenance: Homes on the market in fall might have been listed for a while, leading to potential maintenance issues if the seller hasn't kept up with the property.
Buying Tips to Buy a Home in the Fall
As a potential buyer in the Calgary fall home market, there are a few key points to bear in mind. Securing your financing early is important for buyers, as it gives you greater negotiation power. Additionally, all buyers should inspect the property thoroughly and consider closing dates carefully when negotiating. Lastly, buyers should be aware of their financial situation and use that to their advantage during negotiations.
Get Pre-Approved
In a market where properties move swiftly, being pre-approved for a mortgage is a must. Having your financing in place early will not only give you a leg up on the competition but also helps you set a realistic budget when searching for your dream home in Calgary.
Taking the time to understand pre-approval benefits, explore financing options, and research current mortgage rates can help you get a better deal on your home purchase. Your credit score will also impact how much you'll pay for your loan, so it's important to ensure it has no issues before applying for a mortgage. Doing this now will help you move quickly when that perfect home pops up on the market, so don't wait until it's too late!
Inspect the Property Thoroughly
Take the time to thoroughly inspect any property you are considering purchasing during the fall season. This is especially important given that cooler weather can bring to light a range of potential issues that require assessment, such as roof damage or gutter maintenance needs. A thorough home inspection will help identify any potential issues and determine if they need immediate attention or can be addressed down the line.
Utilize Your Negotiation Power
Negotiating your real estate transaction during the fall season can give you an advantage, as urgency may be on the side of the seller. Leveraging market conditions and understanding the motivations of sellers can help buyers gain more negotiating power:
Understand property value in relation to current market conditions.
Utilize buyer incentives to your benefit.
Use negotiation tactics that demonstrate confidence.
Buyers should consider their options carefully when faced with a motivated seller and use strategies that will ensure they get the best deal possible. With knowledge of Calgary's fall home market, buyers can take advantage of opportunities and secure a great deal on their new home.
Be Open-Minded
The fall market might offer more variety in available properties, but it's important to be open-minded about your criteria. Focus on the most critical aspects of a home, like location, condition, and potential for future growth, while remaining flexible on less crucial factors.
Do Your Research
Knowledge is power in the world of real estate, but only if you use it. Take the time to research Calgary's neighborhoods, market trends, and recent sales in the area you want to look. Understanding the local market dynamics will empower you to make informed decisions during negotiations and avoid potential pitfalls.
Autumn Real Estate Tips For Both Sellers and Buyers
Prioritize Professional Guidance: Navigating the Calgary real estate market requires expertise and finesse. Engaging the services of a qualified and experienced real estate advisor is invaluable. A knowledgeable advisor will guide you through the process, negotiate on your behalf, and ensure a seamless experience.
Be Patient and Persistent: While Calgary's fall market is expected to be more balanced, the right property or buyer may not come along immediately. Exercise patience and stay persistent in your home search or sale efforts. Trust that the right opportunity will present itself.
Buy Or Sell Your Calgary Home This Fall With Justin Havre & Associates
The fall home market in Calgary can be tricky, but with the right preparation and knowledge, buyers and sellers can make the most of it. It's important to understand the particular challenges that come with this time of year, such as fewer available listings or tight moving deadlines. As long as you know what you're getting into, it shouldn't be too difficult to find a great deal for your needs - just like hunting for a needle in a haystack!
Ready to navigate the Calgary fall market with confidence? Contact Justin Havre & Associates today and let us guide you to your perfect home or sale!