Fish Creek Provincial Park - Nature in the Heart of Calgary
Posted by Justin Havre on Wednesday, May 8, 2013 at 9:38 AM
By Justin Havre / May 8, 2013
Comment
Spring is one of the best times to pack up the family and head for a picnic at Fish Creek Provincial Park. As one of the largest Canadian parks found in an urban area, it's a sight worth seeing especially in the spring when the birds are passing through on their migration north and the other animals are excited about the arrival of the new season and all of the new food available. Here are just some of the animals you may find when you head to the park to see nature at its best.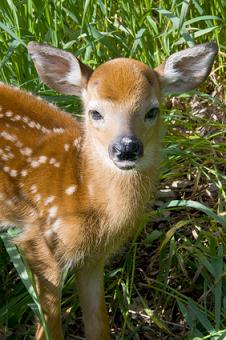 Bird species


Great horned owls
Canada geese
Mountain bluebird's
Tundra swans
Bald eagles
Wood duck
Killdeer
Much more
You'll see a variety of animals here ranging from white-tailed deer and beavers to amphibians and reptiles. It's the place to visit if you're looking for summer spring excitement within the city that includes old forests, grasslands and everything in between. Fish Creek Provincial Park is the natural pride of Calgary where you can escape the hustle and bustle of city life without having to drive out of the city to get there. You can leave the business behind while enjoying the peace and quiet of the natural surroundings.

There are great paved paths available for cyclists and walkers and you can even bring your dog along as long as long as you keep him on a leash. You'll also want to take your camera since there are incredible photos just waiting to be shot within the park.

When you don't have the time to head out of Calgary to go hiking in the mountains but need a break from it all, this is the park that embraces nature as a whole and is completely deserving of attention. Sometimes as Calgarians we just need to take a step back and remember how lucky we are to have a park like this within arm's reach and celebrate our good fortune by visiting it often.