Foreign Investors Have Been Pouring More Funds into the Canadian Hotel Real Estate Sector
Posted by Justin Havre on Wednesday, March 26, 2014 at 10:51 AM
By Justin Havre / March 26, 2014
Comment
Foreign investors continue to keep their eyes on Canada and are willing to pour their money into lucrative investments. Last year, foreign investment in the Canadian hotel sector was the highest seen since 2007 according to a new report by Colliers International.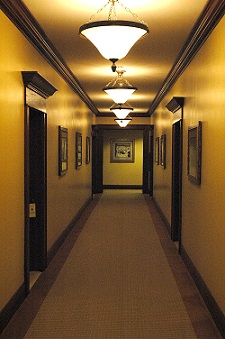 One of the biggest transactions of its kind occurred last year when the Westin Canadian portfolio was purchased. Investors from the Middle East backed the winning bid that was received from a Starwood Capital Group affiliate.
Hotel purchases last year
Due to the overall size of the hotel real estate transaction, this affected the metrics and pricing in this sector for the year. The sale represented 89% of the Canadian hotel purchases last year. In total, $2.02 billion worth of activity occurred in 2013, which was double the $1 billion average that has been reported during the last five years.
During the past 10 years, $16 billion in sales activity in the hotel sector has taken place in Canada. The cost to purchase a hotel room has also been rising. The average room price was $133,000 in 2013, which was an increase of 59% when compared to the 2012 figures.
Renting a hotel room
It's no secret either that renting a hotel room for a night has also become a lot more expensive during the years. Fortunately, you can get cheaper rates through online bookings at places like hotwire.com and Priceline.com. If you haven't taken a look at these sites yet, they're worth checking out.
Some of the deals there are incredible and you can save up to 60% on your next hotel booking. The deals offered help to fill up the hotel rooms that haven't been filled, which turns out to be a win-win situation for both the hotel and the person that needs to book a room.