Four reasons to Reno right now
Posted by Justin Havre on Monday, April 25, 2016 at 8:25 AM
By Justin Havre / April 25, 2016
Comment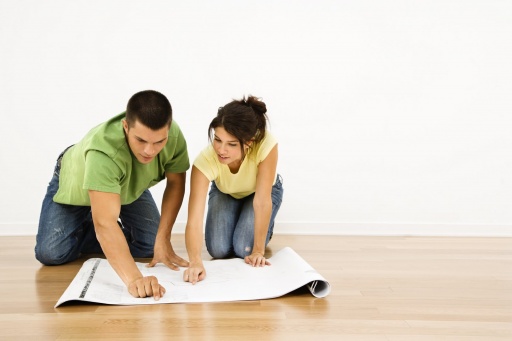 The trickle-down effect in Alberta continues. Calgary's renovation companies are also feeling the effects of the current slowdown and depending on who you talk to, this could be good news for you if you've got the budget and inclination to do those home improvements.
Some renovation firms say their business has dropped by as much as 30 per cent in the last 48 months while others say they're just as busy as always. Many contractors still working say jobs are smaller. And while you probably should find someone that has some bandwidth to take on more business, make sure you do your homework and make sure that the reason why they're slow has nothing to do with the quality of their work.
With the possibility of home renovations costing less than they were 18 months ago, some contractors say home owners could say as much as 15% on the cost of a Reno.
It may just be a good time to invest money into home improvements.
Quality workmanship
The slowdown has also given renovation companies an opportunity to keep their best performers while those with lesser capacity have moved on. Also, some of the high-demand contractors that are known for superior quality work may be able to take on smaller projects and be able to complete jobs sooner. So customers can benefit in terms of the quality of their home renovation and the price.
Better resale value down the road
Now is a great time to update your kitchen, bathrooms or enlarge your living space with an eye to future resale. If you're not sure which renovation project to tackle first, talk to a real estate agent who specializes in your neighbourhood. They can help you prioritize which jobs to tackle first knowing which amenities buyers in your area are looking for. Then when the market improves and it's time to sell, you're ready to list.
Improve life at home
Often when people are feeling some job insecurity or have been laid off, family holidays fall to the bottom of the list. However, money spent on home renovations will often be recovered in the long term and in the short term, improve your lifestyle. Create more living space, turn bathrooms into a spa-like retreat or install that chef's kitchen you've been thinking about. If you're stuck at home might as well make it a beautiful place to live.
Save money
That 10 to 15% saving that your contractor may give you on your renovations could be a nice incentive. Or, if you're a do-it-yourself sort of person you might also be able to find your building materials on sale or available at a wholesale discount. From lumber to drywall to fixtures and cabinetry, you might be able to find a deal or even the capacity to upgrade to better quality construction materials. This could also be a good time to conduct an energy audit in your home and replace those items that are costing you money. Windows, doors and old energy-sucking appliances are things you could look at replacing and perhaps, even a new energy efficient furnace and hot water heater.