Gardening Tips to Help Put your Garden to Rest this Fall
Posted by Justin Havre on Friday, September 20, 2013 at 9:03 AM
By Justin Havre / September 20, 2013
Comment
It's time to start thinking about working on your garden to help put it to rest for the fall. Summer is coming to a close so it's time to begin looking at the beautiful assortment of bulbs that will need to be planted now to sprout next spring.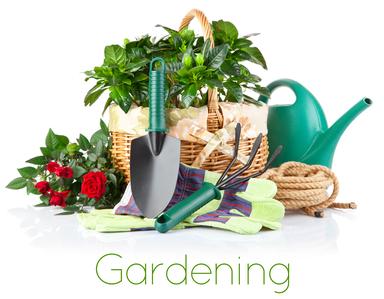 The middle of September is the perfect time to plant bulbs like hyacinths, daffodils and tulips. You should also start shopping for any perennial shrubs you may want to plant next year.
Fall is the best time to start tilling the soil in preparation for next year's growing season. You'll have to pull up any plants during this month that show any signs of succumbing to the colder weather and of course do a final weeding of the garden. When you weed in the fall instead of putting it off until spring, these pesky plants aren't able to rejuvenate before the colder temperatures of winter hits. This can help destroy the weeds for good so that you can begin your garden with a fresh start in the spring.
For the lawn, you may want to consider using a mulch mower to keep your lawn covered. A mulching mower removes the leaves from your lawn, cuts them up and then places them back on the lawn like a blanket. This helps to protect your lawn from the ravages of the cold snow that is destined to fall upon it.
If you're planning on growing roses in your garden next year, don't plant them in the garden this autumn. Place them in pots to keep in the house so that they aren't exposed to cold temperatures. You'll want to do the same for some types of trees like magnolias and dogwoods.
Keep an eye on the weather forecasts to find out what the temperature looks like this fall. Some autumn months can provide an early frost while at other times the warmer temperatures seem to persist for a little longer. If you see that a cold snap looks like it's going to be arriving sooner than later, you'll want to be prepared and head out to the garden now to get started. This way you can still enjoy working out in the open air while it's still mild.