Getting Prepared for an Open House
Posted by Justin Havre on Thursday, February 28, 2019 at 2:13 PM
By Justin Havre / February 28, 2019
Comment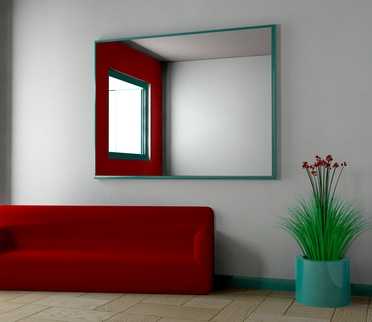 Your real estate agent has called and told you that he'd like to have an open house next weekend. In order to get prepared for this event stay calm, focused and relaxed about it. There are only a few things that you need to do to make your home look great and ready for people to stream through it.
Create a Welcoming Atmosphere in the Home
Staging a house is never complete without those elements that make prospective buyers feel welcomed. Your goal here is to add atmospheric touches that make the home more appealing, while also providing a few "goodies."
Scent is a subtle yet effective marketing tool. Invest in candles or essential oil diffusers throughout the home. Match the fragrance to the season if you like—pumpkin spice in autumn, fir tree in winter, or cooling lavender and citrus in the warmer months.
Inexpensive cushions, area rugs, and blanket throws quickly add color and personality. During dreary seasons, reds and other primary colors create a feeling of refuge. On hot days, pastels and creams visually offer a refreshing, beachy feel.
Don't forget to provide printed literature on area attractions, schools, and other information. Drinks and munchies are also appreciated by potential buyers weary from a long day on the "realty train."
How to Prepare the Home Interior
Keep clutter down to a dull roar this week so that on the day of the open house you only need to spend a few minutes tidying up. Let your children and anyone else in the house know that you'd really appreciate them putting things away properly this week to prepare for the open house. Perhaps you could offer a special lunch on the day of the open house at your family's favorite restaurant as a reward for keeping the home up to par. You'll be leaving the home anyway so you might as well make good use of the time away!
You'll also want to have the house kept clean during the week to avoid any last-minute cleaning sprints on the weekend. Allocate different cleaning jobs to everyone in the family and let them know that if they get these tasks done they can add a desert to their special lunch date as well.
How to Prepare the Home Exterior
Take a good look at the outside of your home and make a list of things that need to be done to tidy it up. Does the grass need to be mowed? Do the trees or shrubs need a quick trimming? Have all the toys been put away properly? In most cases you only have to do a quick tidy up of the front or back yard to make it look its best.
Remove Your Valuables From the Home
If you have any type of valuables like cash or jewelry it is always best to get them out of the home before the open house takes place. This way you won't have any second thoughts about leaving your home and having others view it when you're not there.
Create Some Space in Your Home
If your home still feels cluttered after you've tidied it perhaps you have too much furniture in some of your rooms. Simply removing a couple of furniture pieces and placing them neatly in the garage can make an incredible difference to the spaciousness of any given room. Choose lighter furniture to move so that it's not a huge commotion getting it into the garage and to make it easier to transport this furniture back into the home when the open house is over.