Going Green in the Calgary Real Estate Market
Posted by Justin Havre on Wednesday, March 18, 2015 at 11:55 AM
By Justin Havre / March 18, 2015
Comment
One of the fastest ways to make money in real estate is to watch Calgary market trends and to realize what's going to happen in the future. One of the things that's definitely goi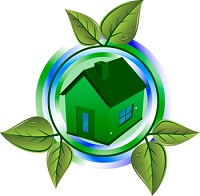 ng to be stepping up over the years is green housing. You can catch a piece of this real estate action by simply making your house a little greener and adding to it whenever you can.
Affordability
The problem with going green is the money that needs to be put into the house. Green features are very expensive to add to a home. The best way to go about it is by doing it section by section. Even if you can only make your house a little greener, it will have more market appeal to buyers. Making an investment now will bring you a higher return on your money later. You'll also be able to enjoy the savings on energy as you continue to live in the house.
Contractors
Part of the high expense of going green is hiring contractors that are knowledgeable in specific areas. If you are interested in adding solar panels to your house, for instance, you'll have to find specialized trades people for consultations and installments. Usually the price you'll have to pay is very high. You'll have to phone around and get some quotes or ask a real estate agent if he knows any contractors that specialize in these types of additions and renovations.
This type of work should not be given to a general contractor that has never worked in this specialized field before because the cost of the materials is very high. You won't want to take the chance of having them damaged due to the inexperience of a contractor.
Putting the house on the market
Once you decide to sell your house with green features you'll probably see it sell very quickly and at a higher price. The market is hot for these kinds of homes right now and it is expected that it will only get hotter in the years to come. The high price of energy combined with environmental issues makes going green a real win-win situation for both the buyer and the seller.
If you have any money to invest in your Calgary house and would like to save on energy costs at the same time, a wise move is to start looking at your green options. This trend is only going to grow throughout the years and by putting some money into it now, you're sure to see profit later.