Have You Seen Coyotes in Your Backyard?
Posted by Justin Havre on Wednesday, February 19, 2014 at 2:30 PM
By Justin Havre / February 19, 2014
Comment
According to researchers that have been working with the Calgary Urban Coyote Project, there are plenty of coyote dens set up within the city. Hundreds of these animals live within the City of Calgary boundaries and researchers have been studying them for years. This year, the researchers are asking for help from volunteers in order to get more details about their dens and the urban coyote lifestyle.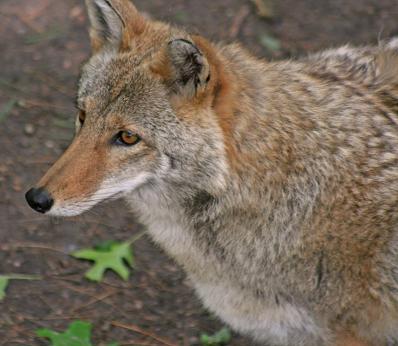 Coyotes will protect the area around their dens but otherwise they will also travel long distances across Calgary. They have been sighted on pedestrian bridges, high-traffic roads and in industrial parks. The leader of the project from the University of Calgary, Alessandro Massolo, says that the idea behind the study is to understand the coyotes better so that we as Calgarians can live with them peacefully.
The latest project will be starting next month and it is named Citizen Coyote. Between the months of March and August, researchers are going to be monitoring coyotes to learn more about their reproductive behavior. The project needs volunteers that can help monitor the coyote dens, people to report on den locations within the city and ambassadors that will lend a hand with research and information analysis.
In the past, male coyotes were collared and studied. Both males helped the mother with the raising of the litters of pups. The researchers aren't sure if all of the pups came from the same litter since one den had a mother and father raising a litter that consisted of pups of different ages.
If you're interested in spending some time helping out with this project and getting a little closer to nature in the process, you can contact the University of Calgary Faculty of Veterinary Medicine for further details.