Holistic in-Home Consultations - Find out How Healthy Your Home Really Is!
Posted by Justin Havre on Thursday, January 30, 2014 at 7:46 AM
By Justin Havre / January 30, 2014
Comment
There is a consultation company here in Calgary that will provide assessments to help you make your home greener and healthier. This company is called Healthy Homes Calgary and it is dedicated to helping homeowners make lasting and positive changes that are healthier and greener by providing the resources, tools and information needed.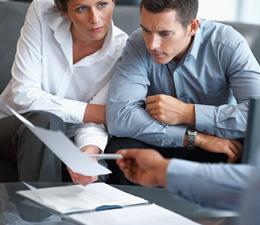 You can schedule a consultation that will require 2 visits and during this time issues like water conservation, healthier cleaning products, sustainable choices in food, energy efficiency and waste reduction will be addressed.
The adviser that will visit your home will calculate the ecological footprint that your home is leaving on the planet. Your home will be assessed on a room-by-room basis to discover the key areas where improvement could be made. For example, when it comes to energy efficiency, topics such as weather stripping, insulator plates, hot water tanks and furnaces along with lighting issues will be looked at.
At the end of the consultation you will be provided with a list of various recommendations and they will be prioritized according to the impact they would make on the environment. The participant's needs will also be taken into account. As well, you will also be given information about the various resources you can use to make the necessary changes.
For more information about this fantastic program that will turn your home into a healthier and more cost-effective residence, you can visit http://www.greencalgary.org/your-home-and-community/healthy-homes-calgary/.