Home Inspections Are Important for Resale Homes As Well As for Recent Calgary Home Purchases
Posted by Justin Havre on Tuesday, July 23, 2013 at 8:05 AM
By Justin Havre / July 23, 2013
Comment
Home inspections aren't only useful for purchasers of resale homes in Calgary. They can be invaluable once you have lived in your home for a certain amount of time and can help you protect your investment.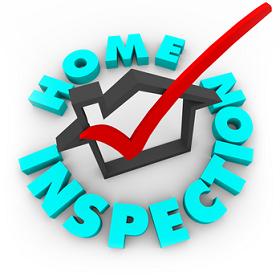 If your home has suffered any type of flood damage at all, a good home inspection now would make a lot of sense. You'll be advised about any long-term damage that may not be obvious and this can end up saving you a lot of money in the long run.

Even if you only had a small amount of water entering your home during the flood, a home inspection is recommended. Small amounts of moisture that are visible to the naked eye following a flood can indicate larger amounts that have pooled and remain hidden underneath the flooring and behind the walls. If this is the case, especially in the attic or basement, the structure of your home can be compromised by mould and rot. This in turn can influence the air quality in your home.

When you work with a home inspector following a flood you'll be able to attack any issues proactively and you may or may not be able to make a claim with your house insurance company. An inspector can also make recommendations about downspouts, back flow valves for your sewer service and other home drainage solutions.

You'll know for certain after the inspection what the damage has been to your home. These professionals use high-end equipment including moisture meters and infrared cameras to determine the damage that is water-related in the house. This can help minimize any problems that could potentially turn up in the future.