What Do Renovations Usually Cost?
Posted by Justin Havre on Thursday, July 29, 2021 at 10:06 AM
By Justin Havre / July 29, 2021
Comment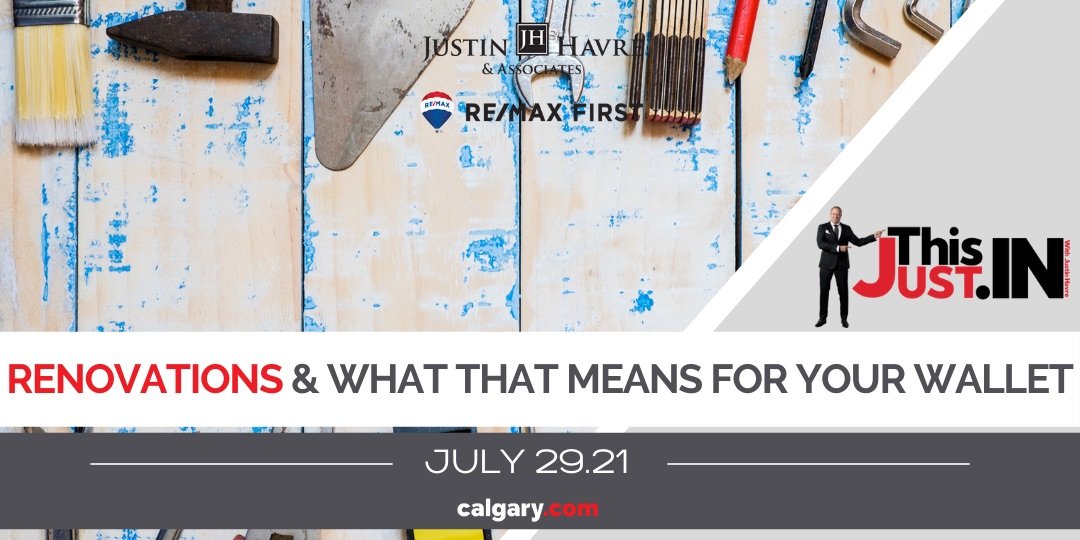 Renovations can go a long way in boosting the appeal of a home for resale. Buyers today are typically attracted to modern, contemporary, new features and move-in-ready homes or properties. When buyers see a home that needs renovation, they envision unexpected costs and a whole lot of work. This is why many sellers choose to renovate (or "flip") their homes before the sale, so they can get top dollar themselves and find those buyers who are ready to pay for a move-in-ready home. However, before a homeowner tackles a big renovation project, they should distinguish between their "must-haves" and "nice-to-haves" to clarify priorities. This can help them determine the budget for their desired upgrades. Here are some things homeowners should know about the cost of home renovations.
For informational purposes only. Always consult with a licensed real estate professional before proceeding with any real estate transaction.
Professional or DIY?
While it usually costs less for the homeowner to do the work themselves, hiring a licensed professional may be required depending on the type of renovation. It's not advised to attempt projects such as replacing or repairing plumbing, electrical systems, natural gas, or roofing without professional expertise. These types of jobs are required to follow provincial regulations, and permits are usually needed. Always prioritize safety when planning renovations to protect yourself first and your wallet later.
Even when a homeowner could theoretically perform a renovation themselves, it may be worth hiring professionals anyway. Obvious signs of DIY renovations can cause potential buyers to question if the workmanship is shoddy or may need to be redone. If a homeowner isn't confident in their skills, they should consider the benefits of calling the pros.
Average Renovation Cost and ROI
Not all home renovations will increase the value of a home, so it's essential to put renovation money in the right places and spend it wisely to receive a higher ROI when selling time comes. It's essential to budget properly by knowing the average cost of renovation projects in Canada.
The following average renovation costs should be noted as not being a definitive amount. There are a huge number of factors that influence renovation costs. It's recommended to get a couple of quotes from various licensed contractors to see the best fit for a homeowner's individual project. Still, homeowners should expect renovation costs to reflect the result they want to achieve.
Every homeowner wants to ensure their home renovations pay off and increase their home's value in the long run. Let a licensed real estate appraiser guide you to make the right improvements to your home. If you choose to complete renovations on your own, always get a second opinion to ensure that you are saving money. Finally, add a 10% buffer to your budget to include extras that may come up during the project. It's always nice to come in under budget if you don't end up needing it.
For informational purposes only. Always consult with a licensed real estate professional before proceeding with any real estate transaction.