House Viewing Etiquette Tips for Realtors & Buyers
Posted by Justin Havre on Tuesday, April 6, 2021 at 8:48 AM
By Justin Havre / April 6, 2021
Comment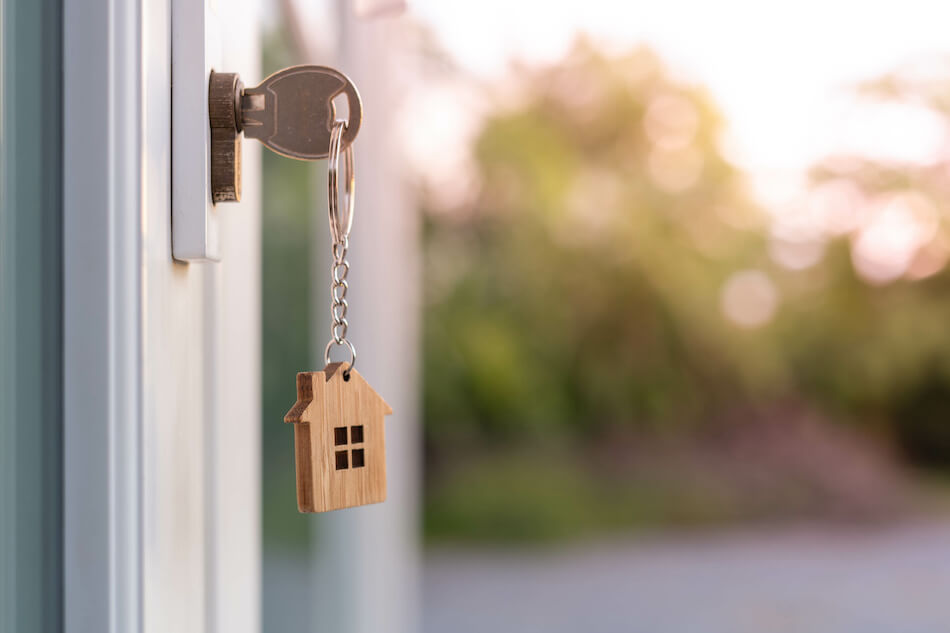 When looking for a new home, you can go on several open house sessions and tiresome viewings. The team at Calgary.com compiled the following fundamental tips to complement our first-time buyer strategies.
Communication between both sides is key to finding a property that makes you happy. Ongoing talks, negotiation, and working with real estate professionals and sellers all boils down to house viewing etiquette.
People who list the property for an open house viewing are courteous and will make every effort to charm attendees. Hopefully, with the proper home that fills the prospective buyer's needs, the customers to purchase real estate.
However, as the one to buy, you should also act appropriately. To build your positive image at an open viewing and increase your chances of snagging the property in view, you should follow a set of rules known as the house viewing etiquette.
And don't get too worked up when you see the word "etiquette." It refers to a set of basic guidelines designed to show you how to behave appropriately while attending an open house.
Let's explore the proper etiquette when on a house hunt.
Be Punctual
House viewings take place on a predetermined day and time, and it is important to arrive on time. "Everybody involved in real estate sales appreciates it when prospective buyers value the busy week plans of both buyer and seller", comments real estate buyers Housebuyers4u. Both owners and property agents have many prospects to attend, and waiting will not help your case.
Worst case scenario is you'll miss your arrangement and further disengage good business.
Mind Your Manners
It makes a good first impression to introduce yourself politely and professionally. Stay quiet, polite, and allow your hosts to take the lead.
Mind Hygiene
Before attending your scheduled property viewing, your hosts would most likely clean and warm up home staging, unless it's a wreck up for full renovation, comments hygiene professional Dmitri Kara. As a result, it is best not to carry snacks or drinks to the house tour. Making a mess is one thing, but chewing while on a house viewing is just straightforward rude.
Peculiar read: Painting a Home Before Selling: Does it Have to be White
Shoes or No Shoes
It is human nature, given that you are entering someone's private property.
Taking your shoes off or wearing nylon overshoes is proper house viewing etiquette. Agents will most likely follow protocol and expect you to do so, and they will appreciate your consideration.
Be ready for cultural varieties as you never know whose home you're visiting. Some nationalities and religions can find it rude if you enter their house without taking your shoes off.
Leave Family Home
If at all possible, leave your parents, children, and furry animals at home, unless you closed the deal, and it's time for family to look You would accept that a house viewing cannot go smooth with commotion involving children or pets.
Furthermore, the person leading the house viewing could become annoyed by the extra buzz.
Be Polite
Regardless of the fact that it is an open house view, it is not your home.
It's normal to be curious and inspect and explore the entire premises, but it would mean a lot to the owners if you ask first before entering rooms, drawers, touching items, and so on.
The same is true for the restroom or when you want to sit down to rest
Photos While Viewing a Property?
Only after you have politely asked, or you risk infringing on someone's privacy.
Don't Criticize Out Loud
The essence of property viewing etiquette is all about respecting the seller. The last thing you should do is negative comments about the interior decor or settings.
If the host has a bad taste that does not match yours, keep your mouth shut. At worse, you will only irritate the individual who's supposed to do business with you. Keep poor impressions to yourself, even though you are not in their presence.
The house viewing hosts may believe you attempt to bargain, which may not be in your favor at the end of the day.
No Silly Questions
The preceding tip does not forbid you from disclosing worries about the property condition or settings, such as details on power, piping, insulation, windows, the roof, and so on. It is appropriate to want technical specs on all matters of property.
Do Full-scope Inspections Later
Don't lose time on details, but only note the most important aspects of the viewing. For thorough answers, schedule a dedicated meeting with your agent.
Viewings are not Inspections
A viewing takes usually up to half an hour, and that's not enough time to carry a proper and thorough property inspection. That's why it's best to note down questions or bummers you have for you and the viewing agent to discuss in a separate and more private meeting.
Once the viewing closes, ask the real estate host and schedule a talk.
Prep a List of What to Inspect
A house showing doesn't last long, so you better know your goals.
Think of it as if you're on a museum trip. You can't stay at the property for too long, but you have to inspect quite a few areas while at it. Your host may believe you are uninterested in the property. Having a pre-made list of the important features to look for before the viewing happens. The goal is to ease your mind instead of remembering checklists.
House Viewing Etiquette Tips:
According to etiquette & style guide Joel Flynn states:
Your cheerful smile and friendly manners
A presentable outfit
Your own overshoes
A journal to note your findings
A bit of chocolate does wonders
House Etiquette, Remarks
Stick to the simple and easy house viewing tips we share and you will undoubtedly establish yourself as the ideal prospect to purchase the property at hand. It is important to build a set of well-behaved manners and an attitude for the sake of your future property.
They would certainly have an edge over other misbehaving prospective buyers.