How Financially Literate Are You about Mortgages?
Posted by Justin Havre on Thursday, November 21, 2013 at 8:23 AM
By Justin Havre / November 21, 2013
Comment
When it comes to your home, are you aware of the different types of mortgages and how long it will take to pay off a home loan? A BMO survey was recently conducted showing that many Canadians don't know the answers to these questions or understand the terms and concepts about mortgages.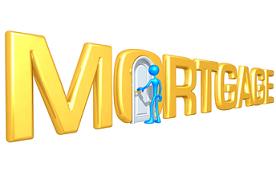 The survey asked respondents which type of mortgage payments would pay off a home sooner; paying bimonthly, monthly or weekly mortgage payments. Approximately only half of those responding to the survey said that weekly payments would lead to home ownership faster. Making weekly payments is the fastest way to pay off a home if you can at all afford to make your payments this way.
It's important for home owners and anyone that is considering the purchase of a property to understand the basics of a mortgage. It is the biggest purchase that most people will be making during their lifetime and one that carries a lot of financial responsibility. According to the survey, less than half of those questioned were knowledgeable about the concept of a mortgage amortization.
Interest plays a huge role when it comes to a home loan. When you start working with a mortgage calculator you'll see for yourself just how much money you'll be paying into interest charges during the term of your mortgage. Anything that you can do to bring down the interest charges is going to be to your benefit. This can include making a larger down payment, increasing the frequency of your regular mortgage payments and making extra payments on top of your scheduled payments when you have some extra money available.
Home owners in Calgary and across Canada should understand the key concepts of a mortgage before applying for one. While you don't need to know all the complicated aspects of a home loan, you should become familiar with the basics of mortgages and learn how the different types can save you money.