Neglected Lawns Cost Calgary Home Sellers Thousands in Home Value
Posted by Justin Havre on Tuesday, September 21, 2021 at 11:30 AM
By Justin Havre / September 21, 2021
Comment
By Justin Havre
Lawn maintenance in Calgary may seem like an afterthought for many people. But if you think mowing your lawn, killing the weeds, and sprucing up the shrubs is a less-than-enjoyable Saturday, let me tell you, there is a large financial incentive to lawn care — and I do mean very large.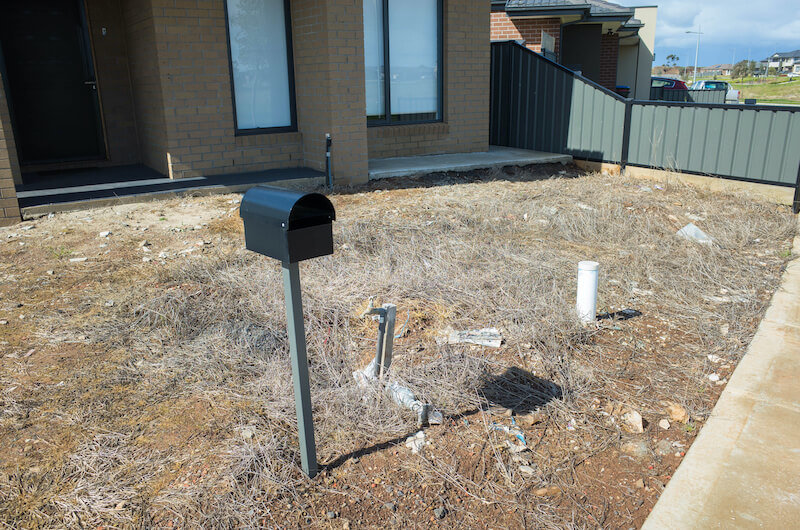 We've all heard that "curb appeal" is an important factor in a home's resale value. It's true, more true than many people realize. In fact, a joint study by the University of Texas at Arlington and the University of Alabama found that high curb appeal can increase a home's resale value by 7%. This increases to 14% in competitive real estate markets, according to the study. The real estate market in Calgary is highly competitive, as we've seen home sales increase 26% year-over-year. If you want to sell your Calgary home in this market, you'll need every tool at your disposal; especially the mowers and edgers.
The only two things that plummet a high property value more than an unkempt lawn are sinkholes and homicides.
You don't want to ever — and I do mean ever — be in the same conversation as sinkholes and homicides. Especially not due to something you can fix as easily as lawn care.
I've seen homes take a 20% hit in value simply because of the unkempt lawn; it's tragic. Some of the lost value in this regard is tangible, however, a large part of it is what I call perceived value. Aside from the state of the property the house sits on, the prospective buyer's psychology must be taken into consideration.
Think about it, first impressions are everything. From meeting your significant other's parents to walking into a job interview, it is estimated that we have about 10 seconds to make a good first impression. It's the same thing with selling a house. As a homeowner, you have 10 seconds to make a good first impression upon your prospective buyer as they drive up to your home. This impression not only makes the prospective buyer aware of what the outside looks like, but it also conditions their mind to what the inside may look like. That's curb appeal.
Make sure people have the best impression possible right out the gate, or risk leaving money on the table.
What can sellers do to optimize those 10 seconds where a buyer is making up their mind? Make sure the outside looks well maintained. I know that maintaining your lawn can be a daunting task, but repairing your lawn is even more frightening. This is when sellers have to think about the costs. Here are some strategies for keeping your lawn tidy:
Regularly pick up twigs, branches, and trash on your lawn
Repair bare spots with new seed
Don't let weeds creep in
Mow the lawn regularly
Make sure to edge the sidewalks and beds
Water the lawn if there isn't a lot of rain
As the homeowner, you have to think about whether it's worth hiring a team of professionals to take care of it. In my opinion, it is. It is so frustrating to see great homes sell for far below what they should because of the neglected lawn. Unless you like leaving money on the table, have the professionals take care of your lawn so prospective buyers will see your home at its full potential.
It's worth it to take care of your lawn, so let the professionals get you back on track.
I would advise first consulting with your REALTOR®, but ultimately it's up to you. Repairing a neglected lawn can be back-breaking work, especially if it needs to be re-turfed or re-seeded. Moving junk, killing weeds, fertilizing and watering can be physically demanding and take many hours. This is why, in my experience, most people would rather hire a professional to do the job right. Again, we are talking about a 20% increase in value if the lawn is repaired correctly. If you have an average-priced Calgary detached home, that value increase would be nearly $117,000. I can't imagine any clear-thinking homeowner that wouldn't want an extra six figures in their pocket. Clearly, lawn care professionals are well worth the cost.
I've always believed that a person's time is money, so it's important to not waste it. Consult with your REALTOR®, develop a repair plan, and enjoy that 20% price increase.
Kind regards,
Justin