How to Buy a Home in a Competitive Market
Posted by Justin Havre on Tuesday, February 26, 2019 at 2:30 PM
By Justin Havre / February 26, 2019
Comment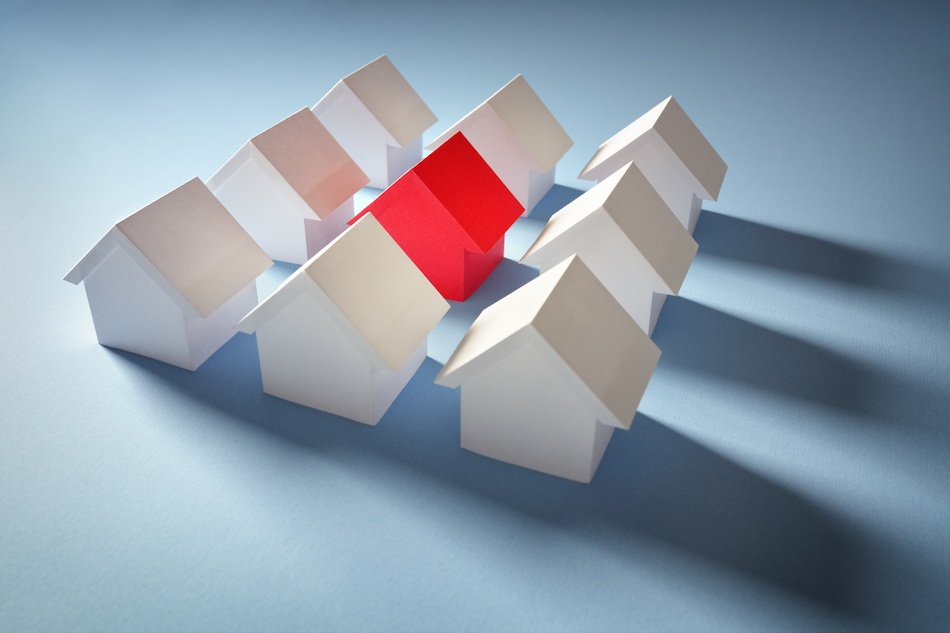 Buying a home is an exciting time, but it can cause some extra stress if the home buying market is competitive. That doesn't mean buyers can't get a home they really love, but they may need to do some things differently if they want to be the buyer who is chosen by the seller when there is more than one offer made on a listed house. Fortunately, there are some things buyers can do in order to find a home they really want at a price they can afford. Then it's just a matter of getting the seller under contract with them, and moving toward closing. In a competitive housing market, there are several things buyers can consider doing that may help them get a home they really love.
Consider Offering More Than the Asking Price
Among the options buyers have to get a great home in a competitive market is offering more than the asking price. It may not be necessary, but it can help the seller make a choice when more than one offer comes in on their South East Calgary home. For a buyer who is well-qualified to buy the home and offers an amount above the listed price, it can be easier for the seller of the home to say yes to a contract. Depending on the neighbourhood, the price of the home, and other factors, some sellers may still hold out and see if another buyer will come along and offer even more. In many cases, though, a seller will choose to work with a buyer who is offering more than asking price, provided there aren't any difficult conditions the buyer is asking the seller to meet.
Consider Passing Up Certain Contingencies
Certain contingencies may not be worth in a tight real estate market. For sellers that are ready to sell their home and move on, the contingency that the buyer has to sell their home before the transaction goes through doesn't help the seller. When the seller has a number of offers, it isn't worth waiting for the buyer who needs a contingency to sell their home. The inspection contingency is still common, as no one wants to get stuck in a contract if the inspection is terrible. For buyers, the financing contingency is always a good idea. This allows buyers to make an offer on a property contingent on the ability to secure a mortgage. While pre-approval may be obtained, this is not a guarantee of a mortgage and only the start of the process.
Have Your Cash and Credit At the Ready
Many Canadian homes are purchased for cash. The ones that are purchased on credit often have large down payments and short mortgage terms. With that in mind, having cash to buy the home and/or a mortgage lined up for the amount that needs to be borrowed can show a seller that a buyer is very serious about the purchase. Sellers who think buyers aren't qualified or aren't serious are not going to be as likely to enter into a contract, because they know they may end up having something fall through. That could happen to even the most well-prepared buyer, but it is much more unlikely to happen to a buyer with a good credit rating and significant cash reserves.
Look At Listed Homes Right Away
When a home becomes available, go and take a look at it right away. Other buyers will be doing the same thing, and any buyer who is serious about getting a good home in a competitive market will want to be one of the first people to see the house. That way a quick decision can be made about whether that is a good house for that buyer's needs, or whether it isn't something the buyer would be happy with. Even in a competitive market there are houses that may not sell fast. The price could be too high or there could be other factors that stop a lot of buyers from making a purchase. Buying a home just to get one can result in a lot of unhappiness.
Talk to People Whose Houses Aren't For Sale
If there's a house a buyer really loves, or a location that buyer really wants to live in, talking to people who live there can result in a sale that wasn't expected. Just because someone does not have their house listed for sale doesn't mean they wouldn't sell it. Buyers shouldn't be afraid to ask a homeowner if they would consider selling, and what amount of money they would want for their home. In a competitive market, this may be one of the more unique and valuable ways to get a home that works for the buyer.