How to Find an Experienced Calgary Real Estate Agent
Posted by Justin Havre on Tuesday, March 31, 2015 at 10:27 AM
By Justin Havre / March 31, 2015
Comment
Buying or selling a house represents a huge expense whether its money being spent or money being made. It can be a joyful adventure or a terribly stressful experience. Finding the right Calgary real estate agent - especially one with experience - is a crucial key in determining whether this experience falls into the category of a dream or a nightmare.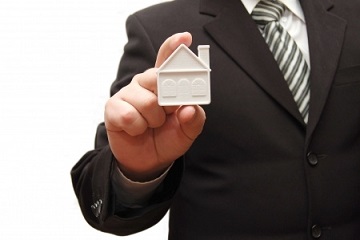 Say, "Thanks!" to friends and family who are recommending their brother-in-law's cousin's next-door neighbor's daughter, and start your search for your own agent.
You can find great agents by word of mouth, listed in the phone book, listed on the Internet, on billboards and in newspapers. Since the city has quite a few agents your goal is to find the right one for you.
The Initial Interview
Grab a notebook and pen and make a list of 5 or more agents in your area. Call them. When it comes to experience, just plain ask them how long they've been in the business and how many sales they've made. Take notes. Whether it's a house you are selling or a house you are buying, you are putting the home in their hands.
Some agents are great at listing homes while others are great at selling them. If you want to sell your house ask prospective agents how many houses they have listed and how long those houses took to sell. Ask what the normal time frame is for a house to sell in your area. Don't forget to ask what the asking prices were, and what the selling prices were.
After you've selected four or five agents, meet them. Either visit their offices or invite them to your home. If you like an agent, that's good. If you don't like an agent or if you get an uneasy feeling during the meeting, cross that agent off your list.
Find an agent that can relate to your lifestyle and perhaps your age requirements. You might need fewer stairs, slightly wider halls or a smaller yard. An agent may think of things you would like in a home and just haven't thought of like a hot tub or a garden patio, or a built-in china cupboard in the dining room.
When hiring a real estate agent the most important thing of all is the confidence you have in him. If you've done your homework, interviewed several agents, asked questions, and have developed confidence in the agent you have selected, happy house hunting! You're going to make it.