How to Really Know When to Sell Your Home
Posted by Justin Havre on Monday, April 29, 2013 at 10:56 AM
By Justin Havre / April 29, 2013
Comment
How do you know when the timing is right to put your home on the market? Sometimes people make the mistake of waiting for the right time and then aren't able to recognize it when it arrives.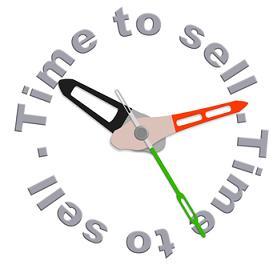 While there is no hard and fast rule as to the timing of selling your home, here are a few things you can consider to help you decide whether the timing couldn't be better right now or whether you should be waiting a bit to add your home to the listings.
Can you financially support selling and buying a new residence?

There are quite a few different costs involved in selling the home you currently have and then buying a new one. You'll want to consider all the costs of selling and if you don't have a good idea of what all these costs are you should contact a real estate agent for more information.
Cycles in the Calgary marketplace
There are always going to be various cycles happening in the real estate world especially here in Calgary. With so much growth happening in the city it can be difficult to find the right wave to jump on. Fortunately, Calgary is one of the only Canadian cities that has a strong real estate base below it that you can count on. Even when the current market conditions suggest either a seller's or a buyer's market, you can be sure that there are homes out there in great locations that are reasonably priced and showing well.
The current interest rates
A lot of people have decided to dive into the real estate market now with interest rates being so low. While these rates may be around for a while yet, there's really no way of knowing when they will start to rise. In order to lock in a low rate of interest you should be considering a home sale in the near future.
The seasons of the year
Spring is always a great time to list your home. There are a lot of eager buyers that have been waiting for the winter months to pass in order to start their home shopping in the spring. With listings so low in Calgary right now, it's a great time to put your house up for sale. There are definitely buyers out there right now and homes are selling very quickly on today's Calgary real estate market.