How Your Calgary Real Estate Agent Will Help You Sell Your Home
Posted by Justin Havre on Tuesday, December 2, 2014 at 10:13 AM
By Justin Havre / December 2, 2014
Comment
Have you ever wondered what a Calgary real estate agent does to help you sell your home? If you have never purchased or sold a home before, you may be wondering what his role really is when it comes to selling your home. To help clear this up for you, here are some of the most important things your agent will do to get your house sold quickly.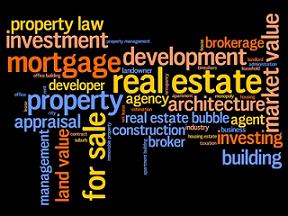 1. Advice and guidance
He will let you know how your home can be made more marketable so that it can sell at a good price. You will be told what absolutely needs to get fixed to sell your home at a good price, what would be best to fix and what can be ignored.
2. He will advertise your home on the listings
Unless you work through a qualified real estate agent, your home will not be seen or put on the listings. The listings show homes that agents are selling and these are the houses that you'll see on Internet sites. These are also the homes that potential buyers will be looking at when they are surfing the net for a new home. If your house is not listed here, your chances of making a quick sale are low.
3. He will walk you through the process
You will be handheld throughout the entire process so that you understand everything that is going on. Your agent will also be available to answer questions at any time. You will never be left wondering why something is being done a certain way and will be helped with all of the paperwork involved.
4. He will negotiate on your behalf
A real estate agent knows the art of negotiation and will do everything within his power to make sure that your home sells at the best price and with the best conditions. You can let him know what you want and he will put everything into making that happen. He will also make recommendations along the way for you to consider.
It is important to hire a real estate agent to help you sell your house. You'll get a faster sale, experienced negotiations and be walked through every part of the process. Really, there is no other way to sell your home that compares to doing it professionally.