Increase the Value of Your Home by Planting a Tree
Posted by Justin Havre on Tuesday, October 29, 2013 at 6:56 AM
By Justin Havre / October 29, 2013
Comment
One of the best ways to increase the value of your Calgary home is by planting a tree on the property. Several studies have shown that mature trees can increase the value of the home by up to 10%. Not only that but trees can provide energy savings as well!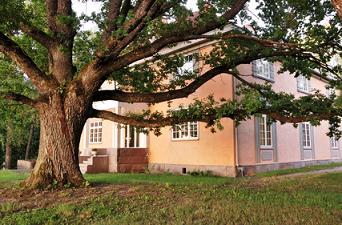 It's important to plan

when you're working out what type of mature trees you want to have adorning your lawn you'll first need to look at the different species available to make sure that you choose the one that fits into your specific area. For example, a balsam fir doesn't thrive in an urban environment! Trees that grow slowly like oak trees generally provide the highest value since they are easier to maintain and provide a lot of shade.

The trees must be maintained though since a haggled tree can actually decrease the value of your home. It's amazing how much a tree can add or take away from the curb appeal of a home!

Trees that have needles are great for blocking winds and are best planted on the west or north side of the property. In order to get the most shade in the summer, consider planting deciduous trees on the southern part of your lot.

It's a good idea to get advice from a horticulturist before going ahead and planting a long-term tree. If you end up planting the wrong type of tree or put one in a bad location, you could end up with tree roots that end up buckling the driveway or with branches covering some of the house windows.

When you plant trees and locate them properly your air conditioning requirements can be lowered by 30% and your heating costs can go down by 20%. While you are enjoying the aesthetics of the tree you'll also be able to save money on your utility bills! When you're ready to sell your home, you'll be able to see faster and better offers pouring in on account of the trees that you so carefully planted in the past.