Increase your Profits by Investing in Green Real Estate
Posted by Justin Havre on Friday, April 3, 2015 at 9:48 AM
By Justin Havre / April 3, 2015
Comment
What are the benefits of investing in green real estate? Ask real estate investors this question and the answer comes in a minute.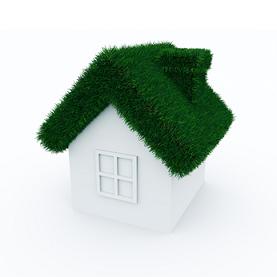 Many investors have now realized the numerous opportunities in green real estate. This is the new venture in the field of real estate. It is the best tool an investor can use to differentiate himself from the many other sellers in the current market. The investment has easier marketability and a better end product, which leads to increased profits.
Below are the main reasons why an investor should take a second look at green real estate investments.
What is good for the environment is good for business and green-minded investors will increase their income by choosing this eco-smart investment. Builders are now taking action by introducing new technologies and materials that produce a product that is superior to its counterparts. Buyers are clearly seeing the increase in value in green buildings.
Green products have now become cheaper, easier to manage, healthier and more cost-effective. Investors are able to calculate their efficiency ratings since they can forecast tangible numbers. These efficiency ratings generate a positive financial income compared to traditional investments.
The Calgary green real estate market is getting bigger due to its increased value in the eyes of buyers, the government and local authorities. The decision is now left up to investors. You can choose to remain in the normal real estate business world or venture forth into a green real estate business.
As an investor, you should want to be unique, make a difference and take part in this profitable green business. The investors that have discovered the huge profits available are quickly advancing and making a lot of money in the process. Make a move; this just might be your big ticket to higher returns on your investment.