Investing in a Condo
Posted by Justin Havre on Tuesday, February 3, 2015 at 11:28 AM
By Justin Havre / February 3, 2015
Comment
A condo can be a great investment even if you have never invested before. If you are tired of paying rent each and every month with nothing to show for it, putting your money into a condo can be a great way to get into home ownership. If this sounds good to you, here are a few things that you should know first about investing in a condo.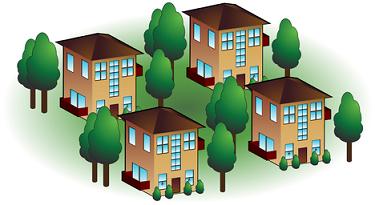 Condo Mortgage Payments
While condo mortgage repayments may be similar to your rental payments, you will be faced with added costs such as condo fees. When you are figuring out your budget, make sure that you include these fees with your monthly payments. You should use a handy mortgage calculator to figure out just how much you can afford.
Up-Keep
Throw away your snow shovel and lawn mower. The condo fees that you will be paying will cover all of this maintenance and much more. You won't have to worry about maintaining the common areas of the building, and you'll never have to worry about your roof leaking. Condo life is hands-free living, and the fees are well worth it when you factor in the freedom you will receive.
A New Social Life
Living in a condo means living in a community with other people. This will work well for you if you enjoy making friends, interacting with others and sharing facilities. Your children will make friends and have enough playmates living close by. Many condo buildings have associations that schedule regular social activities for the residents living there. If you're a social butterfly, you can ask your real estate agent about the social atmosphere that you'll find in the condos you find interesting.
As you are enjoying your new condo, you can sit back and relax, knowing that the equity in your home is building up. It's a pretty amazing feeling compared to writing out a monthly cheque to your landlord.