Kitchen Renovations: High-ROI Investments You Can Make In Your Kitchen
Posted by Justin Havre on Thursday, November 8, 2018 at 2:39 PM
By Justin Havre / November 8, 2018
Comment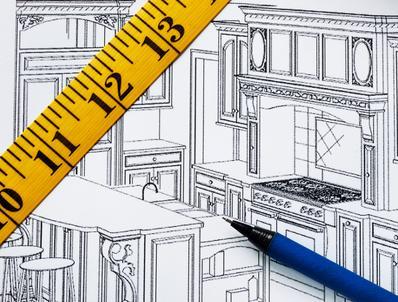 Many people feel that the heart of any home can be found in the kitchen. It is a place of warmth, mouth watering aromas, and those special meals cooked with an extra bit of love. It is a place where family members come together at quiet gatherings, and school projects. A kitchen can also be a showcase which reveals your personality, and reflects the tone of your home or neighbourhood. Your kitchen can be reflected as being rustic, historical vintage or ultra modern with all the bells and whistles. If you want to update your kitchen, here are a few tips to help you achieve your goals.
Consider the Floor Plan First
The most important thing is to establish the floor plan of the kitchen. Once you've established the plan, you can always upgrade to more expensive surfacing materials later on when you can afford it. Otherwise, you will have to spend more money moving the island for example and re-do the wiring.
Choose the Shape of your Kitchen
There are 4 basic shapes used in the design in the majority of kitchens and include:
The L-Shape - This has one long leg which contains 2 of the 3 major appliances with the short leg containing the other appliance.
The U-Shape - It has 2 legs of equal length with the fridge and stove opposite each other, and the 3 appliance situated at an equal distance to the fridge and stove.
The G-Shape - This uses either of the above 2 shapes but has an added 'peninsula' which partially separates your main work area from a family room or adjoining breakfast area.
The Galley Style – Also called a corridor kitchen and ideal for small spaces. It usually has the stove and sink on one wall, and the fridge on the opposite side with a small walkway in between.
The Benefits of an Open Kitchen Plan
Back in the 1980s, designers got smart by adding extra functionality in kitchens through open plans. Today, the trend remains strong as more and more people renovate their kitchens to make them more open, more functional and more aesthetically pleasing.
Better Lighting Conditions
With a closed kitchen concept, it's hard to get the lighting just right in the kitchen where you need it most. Once you start opening up your kitchen you'll receive more light and will have more control over your cooking.
Efficient Cooking
A spacious kitchen gives you more room to work with food preparation. When you don't feel a claustrophobic atmosphere in your kitchen, it will reflect in your cooking efforts and your family may feel that they have a master chef working for them.
Better circulation
If you're tired of the heat and the humidity build-up that can occur quickly in a closed kitchen, it may be time to renovate. When you have multiple appliances working hard, it's difficult to keep the air circulating properly with a closed kitchen plan. As well, with an open kitchen, the beautiful cooking odours will be able to better permeate the rest of the air in the house.
When It's Time To Socialize
One of the best advantages of having an open kitchen is the ability to cook and socialize with other family members or guests while you're cooking. There is a natural flow that takes place from the kitchen to the dining area, which is perfect for people that need to multi-task.
Great For Families
With a kitchen that has an open plan, parents will be able to better watch their young children while they're preparing food. Think about this aspect of the open plan before finalizing any design details. You'll want to see your kids in certain areas. Besides having a more spacious kitchen, you'll want an open concept to work with other aspects of your life.
The Triangle Approach
Long ago, experts discovered there is a natural pathway between the sink, fridge and oven. This pathway has been dubbed the 'work triangle'. The sides of this triangle don't have to equal but the accessibility between these 3 crucial areas need to be considered for convenience. You may also have to factor in additional appliances and where they should be located such as the dishwasher, or where to locate the microwave and extra counter space such as an island. A rule of thumb says there should be at least 4 feet between an island and the nearest appliance or counter.
Kitchen Home Improvements to Add ROI
When it comes to putting money back into your house as an investment there are certain projects that can make this happen and others that won't. According to the Appraisal Institute of Canada, kitchen renovations will usually provide a return of anywhere from 75% up to 100%. There is no other room in the house that matches these figures.
Here are a few kitchen renovation options to add value to your home.
Replace your tired old flooring with new ceramic or laminate tiles.
Put up a new light fixture.
Add extra lighting to the room with LED strips.
Paint the kitchen.
Replace the counters.
Install new cupboards that have a completely different style to them.
Upgrade your appliances.
Add an island to the kitchen.
Paint your cupboards.
Install new hardware to your cupboards and drawers.
Get new decorative accessories.
Paint the ceiling an exciting color.
Completely gut and then redo the entire room.
The list is virtually endless when it comes to kitchen renovations and the choice is yours as to how much or how little you put into the changes both financially and time-wise. Either way, you can expect to see a return on your investment in most cases. Now go and have fun with your kitchen and make it different!