When is a Home Equity Loan Right For You?
Posted by Justin Havre on Monday, December 3, 2018 at 9:56 AM
By Justin Havre / December 3, 2018
Comment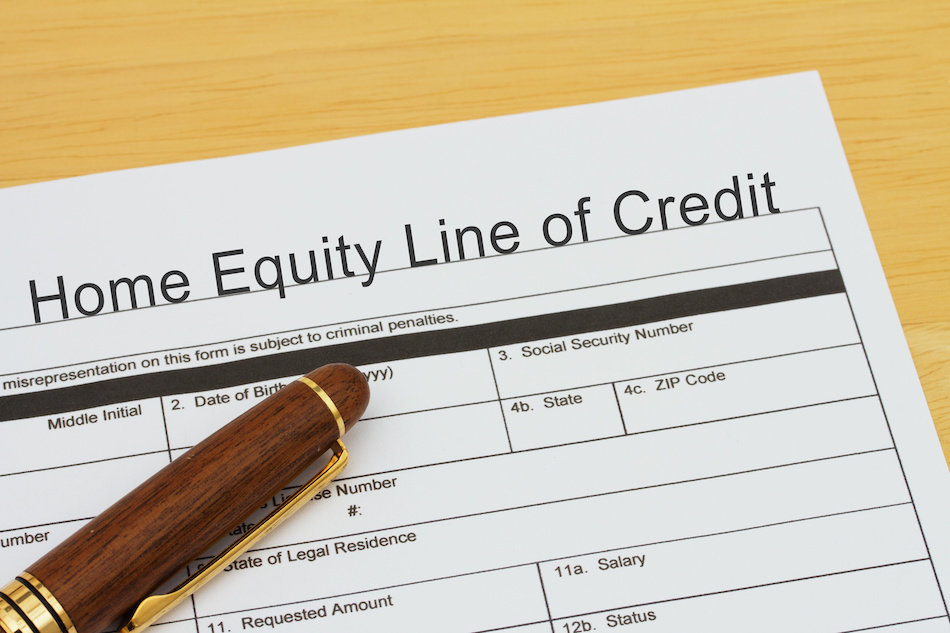 During your lifetime there may be situations that come up that make you consider taking out a home equity loan or line of credit. There may be an emergency situation that you need to handle, a family vacation that you've always wanted or a series of renovations that your house desperately needs that make you think about getting a loan.
Whatever the reasons may be, you should know that sometimes this loan type is your best option, and sometimes it is not.
For informational purposes only. Always consult with a licensed mortgage professional before proceeding with any real estate transaction.
Is A Home Equity Loan Right For You?
You will have to look around for the best rates. Banks will offer different interest rates and various financing structures so you are going to have to look through the various offers to find the one that works best for you. It's important to remember that when you take out this kind of loan you will be putting your home on the line if an emergency comes up and you can't repay it.
Refinancing Your Home
Getting approved for refinancing can be a very long and complicated procedure. It can take up to a month to find out all the details about your application, although it can also go faster as well. It all depends on the financial institution in Calgary that you are approaching and how fast their processing is. In a lot of cases refinancing is not your best option. It depends on your original mortgage and how many fees you'll have to pay. In some cases paying the fees needed to refinance will cost more than it is worth.
Utilizing Personal Loans
If you find that refinancing is not the best choice you should take a look at getting a personal loan. With the interest rates as low as they are now a personal loan may be your best choice.
Making Use of Credit Cards
These must be used with caution because of the high interest rate attached to them. If you have a card with a grace period and a high credit limit, you might want to think about using your card if you know that you can pay most of it off by the time the grace period is over. If you manage to pay it all off within that time frame you'll have essentially taken out a no-interest loan.
An equity home loan may very well be a good option for you but it is really one of those things that needs to be discussed with a loan officer. Everyone's situation is different and sometimes it isn't worth the risk of securing a loan with the equity you have built up over the years.
Using a Home Equity Line of Credit for Home Improvements
If you have equity in your home, you can borrow against some of that equity and invest the money back into the property through Calgary home additions and improvements. When home prices go up, your equity increases, and if your home is in desperate need of some upgrades, using that equity to do just that is a good option.
What Home Improvements Have a Good ROI?
Your home is probably your largest asset. Using some of your equity to pay into that investment can give you a good return, but you must make sure you are investing in the right home improvements. For example, midrange kitchen and bathroom renovations and many exterior renovations have a good return on investment at resale, where major home additions and high-end remodels do not. Home improvements that do not have a good return on investment also include putting in a swimming pool or skylights. Even if the project doesn't recoup much of it's cost at resale, there is still value in your own personal enjoyment of your home and that should be considered.
Can Home Improvements Increase Property Value?
Some might think of home renovations like taking money out of one pocket and putting it in another. Depending on the renovation you choose, you could use your equity to increase your home's value—taking money out of your home to put it back into your home!
According to Remodeling's Cost vs. Value report, the home improvement projects with over 90% return on investment include a garage door replacement, entry door replacement and installing manufactured stone veneer. Renovations that can add 80 to 90% of their cost to your resale value include minor kitchen remodels and deck additions where improvements like a siding or window replacement can add over 74% of their cost to your home's value at resale.
A tastefully upgraded home also does better on the real estate market, compared to dated homes in the same size, type and price-range. Homebuyers are attracted to homes that have clean, smart curb appeal and modern upgrades. Your home renovations will make your home more competitive on the market if you decide to sell down the road.
What if I Want to Stay in My Home Indefinitely?
This is the main reason why you should consider a home equity line of credit for your home remodeling projects. If you don't want to move or are having trouble finding the right house for you, you should make your home the most suitable for your family and lifestyle. Improving its function and aesthetic will make it more enjoyable for you to live in it, and investing in your quality of life is always worth it. Find inspiration for your home addition or remodeling project in this home renovation blog.
Home Equity Can Serve as Your Retirement Fund
Are you one of the many people in western Canada that consider your home equity to be a large part of your retirement fund? If so, you're amongst a large group of westerners that are doing the same according to a new report by the BMO Retirement Institute.
According to their research, 39% of the residents living in British Columbia and Alberta said that having enough funds to live comfortably during retirement is the biggest accomplishment they could make financially. These numbers are a lot higher than the national figures of only 32%.
More Canadians in western Canada also reported that they considered their home equity as a funding source for their retirement. In the west, 47% viewed their home equity this way compared with only 41% nationally.
Many Canadians across the country also said that they felt that they would have to supplement their retirement by either working part-time or delaying it due to lack of savings. As well, according to this report, 1/3 of the baby boomers that will sell their home later on in life will do it to help supplement their retirement income.
It is important to note here, however, that 34% of those surveyed weren't sure whether they would end up selling their homes and 45% of homeowners didn't have an intention of ever selling their property.
Retirement has been a concern for many Canadians throughout the years and real estate is one of the easiest ways to build up a nest egg that can be used to help with retirement funding if necessary. Many seniors that don't need this extra help decide to sell their home anyway and downsize for a more comfortable lifestyle. This income provided by the home sale can be put away for backup or to help adult children with their own house purchase.
Consider the Value of a Home Equity Loan Today
If you're one of the many western Canadians that is looking at their home equity as a financial opportunity, you are amongst good company. Even though trends go up and down within the market, real estate is and has always been one of the most secure investments that can be made for retirement.
For informational purposes only. Always consult with a licensed mortgage professional before proceeding with any real estate transaction.