Need work done? Who do you call?
Posted by Justin Havre on Thursday, November 5, 2015 at 9:14 AM
By Justin Havre / November 5, 2015
Comment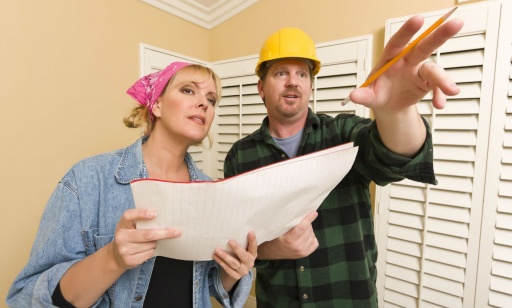 Word of mouth is an excellent way to find renovators, home handymen or contractors. Who better to give you solid advice about a successful experience than someone you know and trust?
The second best way in this age of the Internet and online reviews is through recommendations on websites such as Who to Call.
What is it?
Who to Call is similar to Angie's List, which is a U.S.-based online directory. Who to Call, however, is purely local; a Calgary-based online directory with businesses that do home repair and renovations. Businesses can submit a listing for free but homeowners can post reviews so customers can decide for themselves about who they should call.
The site was started by a Calgary woman who needed some work done around the house and couldn't find local information online. Wanting reliable information, honest reviews and transparency about past experiences, she decided to start the website. Services are listed alphabetically, not based on number of views from website visitors or because a fee was paid to be promoted to the top of the list.
Contractors Endorsed by the CHBA
Another great resource is through the Canadian Home Builder's Association (CHBA) which operates a program called RenoMark. Contractors and renovation specialists who become RenoMark members are also listed alphabetically on the website.
Since many home owners have stories about renovations gone bad, the program was started by the CHBA to enhance the reputation of those contractors and individuals who are honest, reliable and proven. This way, consumers are protected and renovation-specific businesses with ethical practices are held to a higher standard. In an industry fraught with an underground economy ripe with disreputable operators, RenoMark helps the good guys maintain their integrity, especially when so many customers rely on word of mouth references.
To save a few dollars on their renovations or work around the house, home owners will often agree to under-the-table deals. If something goes wrong, like unfinished work or worse, home owners have nowhere to turn.
All companies belonging to the RenoMark program agree to a Code of Conduct. They must also belong to the CHBA Calgary Region. They have to offer a two-year warranty on their work, at minimum. They must be insured for $2 million liability; hold applicable licenses and before they undertake any jobs, have to write the consumer a contract detailing the work. They must also have Worker's Compensation, licensing through the City of Calgary and all employees must be bondable. Another stipulation is that the company has to give potential customers a list of referrals from previous, satisfied customers.
They must also supply consumers with a written list of referrals to check their expertise on past projects. Plus, to deal with the major source of frustration that homeowners may experience with their contractor, the Code of Conduct stipulates that all phone calls have to be returned within two business days.
Contractors with RenoMark membership have to answer to their local association. If anything goes wrong, home owners actually have some recourse.
Those interested in further information can download a free booklet from the CHBA RenoMark site with complete instructions on how to plan out your renovation from beginning to end.