Tips for Buying a New Construction Homes
Posted by Justin Havre on Wednesday, November 14, 2018 at 2:03 PM
By Justin Havre / November 14, 2018
Comment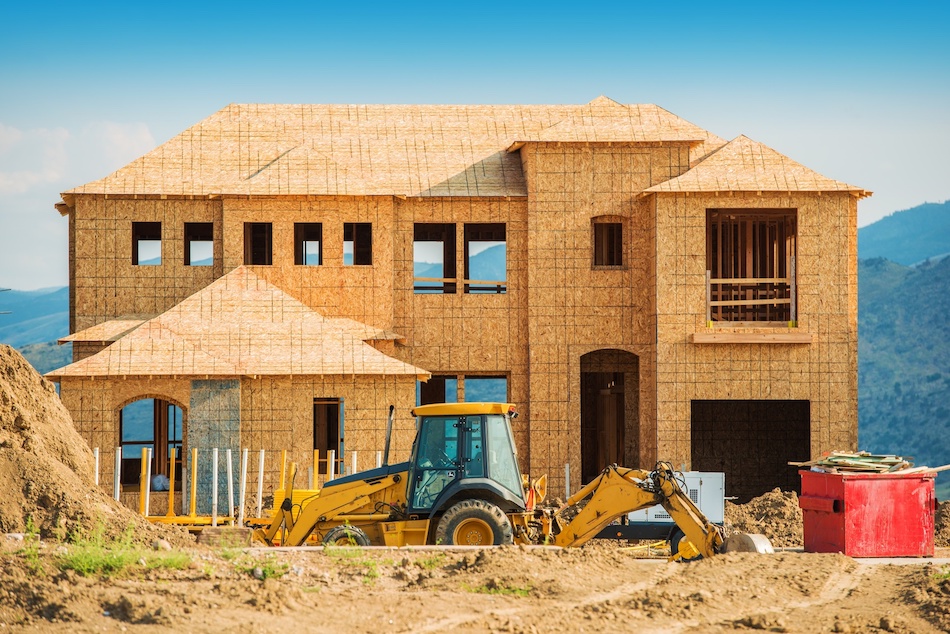 There are few things better than purchasing something brand new, no matter what the item happens to be. But the rules of Calgary new construction homes don't quite map onto the regular tips for buying residential real estate. Beyond standard research into a new neighborhood and weighing location factors, buyers need to understand how sellers think when considering how to buy a new construction home.
Will There Be a Possibility for Construction Delays?
Take possible delays into consideration, as construction is subject to weather and local authorities, and neither of these two factors is easy to predict. Zoning regulations can be interpreted in different ways by different people, so it's not unusual to have construction delays because a permit wasn't completely filled out. At the same time, there are contractors out there who will blame outside forces for the sake of dragging out the project. One of the best ways to handle this chaos is to stay flexible and hire a real estate agent who specializes in new construction. The agent will be the first person to tell you that a little snow shouldn't cause a two-week deadline delay.
How Are New Construction Homes Prioritized?
When dealing with a normal home resale, sellers are motivated by a number of different reasons and incentives. They may have a new job that starts in a month, or they may be selling their parent's old house in no particular hurry. But a new construction home really only has one incentive, and that's to make money. Not only that, but the seller is probably going to be selling a number of other properties in the near future, and one price drop will set a precedent that they're pricing their properties too high. Maybe a seller is willing to negotiate, but a buyer has to take a slightly different approach than arguing about the final sales numbers.
Will I Be Able To Negotiate For the Home?
A seller has to negotiate with a buyer by thinking outside the box, and this could mean anything from covering closing costs to installing marble countertops. Buyers are usually going to have the easiest time asking for these additional considerations if the home has been sitting for longer than a month. This could be the best time to buy a home, as the longer a home sits, the more money that seller is throwing away. Ask the builder, as a seller is going to be extra willing to bend if they're watching their investment eat away at their profits. Alternatively, a buyer can take the opposite approach and commit to the home before construction even starts. Sellers and construction companies may be more willing to work with people if they know they have a sure thing (and if they haven't publicly listed the home yet.)
How Should All The Agreement Details Be Kept?
When it comes to new construction and buying a new home, buyers have to be ready to make some very specific demands. And no matter what is agreed to, it all has to be formally documented to be any good to either the buyer or the seller. Even things that are seemingly insignificant should be included because a buyer never knows what they're going to have to contest. This is especially true if the buyer is purchasing a home that is not yet completed. The more contingencies, the more chances a buyer has to back out of the sale if something goes wrong.
Will I Be Able To Customize the Home?
One of the best parts about new construction homes is just how much input a buyer can have on it. Buyers interested in having their new home customized to their needs need only speak with the builder about what they want in the home, and they can negotiate to make it happen. Not asking for customization can lead to builder-grade fixtures, which are basic options that will be lower quality than the buyer may want. Here are some of the different options home buyers may want to consider:
Fixtures
Landscaping
Cabinetry
Outdoor spaces
Energy efficient appliance alternatives
The Added Expenses of Purchasing a Newly Constructed Home
If you're like a lot of people, you have given some thought to building your own home. You probably have a concept of what your dream home would look like and would love to see it come to life in the future. Unfortunately, building your own dream home does come with an extra cost. There are also other factors to take into account that go along with new home construction.
According to a Harris Poll, 41% of US citizens would prefer to have a new home built versus moving into an existing home. Only 21% would prefer moving into an existing home and 38% had no preference. At the same time, only 46% of the people that would prefer to move into a new home were prepared to pay the extra costs involved.
The Reasons For Preferring A New Home
The poll also looked at the reasons why people would prefer to live in a new home. Of those polled, 59% said that they would prefer the modern features, 56% liked the ability to request certain customizations and 55% said that they liked the idea of having less repairs and maintenance to do on the home. As well, 39% preferred the modern standards of construction, 25% wanted to be the first ones to live in the home and 8% like the idea of living near other homes there were also new.
The Reasons For Preferring An Existing Home
On the other side of the coin, 59% of the respondents said that they would prefer to purchase an existing home because it would cost less, 45% were drawn towards the traditional features and 41% wanted to live in an established neighborhood. There were also 22% that wanted to take on home improvement projects, 20% wanted a home that had a history behind it and 13% were looking for an existing house that followed historical standards in the construction.
Buying a New Construction Home in Calgary
A brand new home in Springbank Hill comes with a lot of advantages, but it also comes with a different strategy of attack. Understanding the motivations of the seller and doing your research can go a long way when it comes to getting the deal you're looking for.