Painting Your Home: What Colors Should You Paint?
Posted by Justin Havre on Tuesday, April 23, 2019 at 9:42 AM
By Justin Havre / April 23, 2019
Comment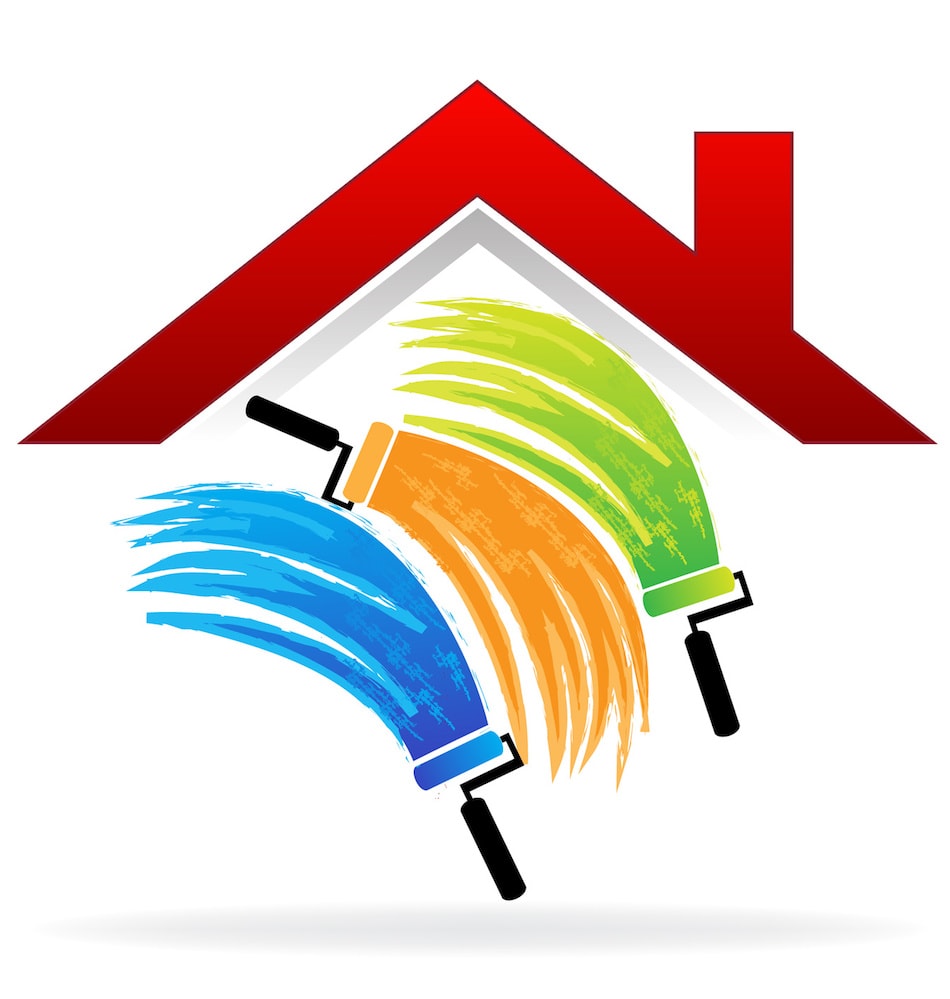 The common wisdom is that you should go for neutral colours everywhere when trying to sell your home. Interior walls should be white to avoid putting someone off with a disagreeable colour. Rentals are painted white for this reason, right? However, Consumer Reports research on house colours and selling prices show that the common wisdom may just be wrong.
When You're Getting Tired of Neutral Colours
It's normal to see a lot of homes on the real estate market that are being shown with neutral colours. When you're trying to sell a home the idea is to try to appeal to the most people by using these neutral tones. When you first purchased your home you probably had a lot of neutral colour schemes running through the house. Over time, you may have gotten tired of the whole look and might be craving more vibrant colours.
If you want to paint your bedroom a deep sky blue, you're free to do so. Even though a lot of people will tell you that you should keep the neutral colours in place, feel free to stand your ground. You have the right to change the look of your home at any time as the owner of your own house. You can always switch back to neutrals when you decide to put your house on the market.
You'll have to keep in mind, of course, that you'll have to throw some extra paint on the existing vibrant colours if you plan on painting a neutral colour over it in the future. This means that it will cost extra money for the paint job, but if you really are tired of the neutrals and want something more exciting, it may well be worth the extra cost.
Appealing to the masses when you're trying to sell a house is one thing but making your home your own with your own sense of decor is another. Don't be afraid to make changes as long as you know what will be involved with changing things up again in the future. There are some exciting new colour trends available, and just because your friends and family may be suggesting that you stay with neutral colours doesn't mean you can't experiment with some of the new bold-coloured paint tones that have recently been added to the market.
Exterior Colours and Curb Appeal
Buyers can come to a conclusion about a house in less than a minute. The curb appeal of an exterior paint colour can make up more than half of that first impression. This is why a fresh coat of paint in a colour that appeals to them can make all the difference in the chance at a quick sale.
An exterior painted in shades of tan, gray or white can communicate safety and shelter, increasing the appeal of the home. Sandy colours can lend feelings of warmth and welcome. A brown exterior telegraphs security. Blue is a universally appealing exterior colour for homes and can help set a home apart from those in neutral tones. Red can even be a highly appealing colour in small doses or specific circumstances.
However, colours that are too far outside the norm can be off-putting to potential buyers. Unless you are in a market like Key West where pastel hues are the norm, houses that are pink, purple or yellow are typically harder to sell. In one instance, a builder went with mustard yellow for a number of houses, which made them far harder to sell.
Sticking with an appealing colour can help your house sell more quickly and for a better price. If you currently have an unusual colour on your home, you may have to decide between preserving its current quirky character and finding a buyer quickly.
Colour in the Kitchen
The colour of the kitchen plays a huge role in the appeal of the home as a whole. Research showed that white and eggshell kitchens were less appealing than other colours. The top performing kitchen colours in their research were wheat yellow and other creamy colours. These resulted in an increase of $1,360 over the expected sales price.
The key is to make the kitchen feel warm and inviting. Stark white can appear clinical and overly bright. Hues that are warm without being aggressive showed better results.
Should You Go Gray?
Gray is considered one of the top trending colours for home interiors. With the right lighting, gray can look clean, modern, and stylish. However, gray doesn't fit every house and every room. In parts of the home that are less bright, gray can look brooding and uninviting. It is also not a great choice for rooms like nurseries, which should be painted in warm and comforting tones.
The Appeal of Earthy Tones
Some of the top colours are those that bring to mind natural settings. Mossy or sage greens, taupe colours and other warm but muted hues were all associated with quicker sales and better prices. These colours have both personality and wide appeal. Neutral colors like these also go well with a wide variety of furniture and can help buyers envision themselves living in the home with their own belongings during home showings, making them some of the best interior paint colors.
Spark up Your Home with Colours That Make You Feel Great!
Provide your home with new energy this fall by applying a coat of paint in colours that make you feel more alive. There are certain colors that have been shown to affect people more positively than others that can be used to completely rejuvenate your home - and can influence your attitude on life as well!
Energizing colours include orange, pink and yellow. If you can't decide on just one, you can use a combination of the colours to bring a new spark into your home. Calming colours that you may want to consider if you're feeling stressed and lead a busy type of lifestyle include violet and soft green.
Winter is coming up and if you tend to feel a bit more down during the colder months when the sun is shining less and people tend to hibernate more, opt for cheerful colours like orange, red and yellow. You may just find that your energy level gets a boost from the new colours that have been added to your rooms.
A lot of studies have been done on colours and their effects on individuals. If you have a colour that you are particularly drawn to and find that it lifts your spirits, you may want to consider using that colour instead of the ones listed above. Although research has been donein the area, everyone does have their own reaction to certain colours based on their own personalities. If you particularly love a colour and how it makes you feel, it's time to pick up a paintbrush and start painting.
It's not only the colour that will give you and your home more energy but just giving your home a new coat of paint will be uplifting. Just adding a new splash of paint to your walls is invigorating and when you combine that with some colours that provoke positive feelings, you'll be feeling absolutely great once the cold months of winter set in.
Which Colours Are Universal No-Gos?
While ranges of colours have general appeal, a few specific colours tend to be off-putting to buyers. Dark colours are typically not popular; while they can be dramatic and interesting, they can also be unappealing for a wide swath of the population.
Slate gray and terra cotta were both associated with lower selling prices. These colours can show the downside of following a hot housing trend. While terra cotta was trendy several years ago, it can now make a home look dated, and homeowners who see this color on their own home should consider updating it before taking any photos for online listings to sell.
Keep the Neighbourhood Colours in Mind
It's best not to just think of your own home when choosing colours for both the exterior and interiors. An otherwise highly desirable colour like blue may look out of place if yours is the only blue house in a sea of sand and brown homes. The contrast can be jarring and can hurt your home's appeal. You want your potential buyer to feel that the home is harmonious, which includes fitting with the neighbourhood as a whole.
No matter what colours you choose, a fresh coat of paint can provide more improvement per dollar spent than many other home improvements. New paint gives the home a clean, fresh look and lets buyers see the place as their own. By investing in the paint in the right colours for your neighbourhood and the home itself, you can increase your appeal to buyers and speed up the sale of your home.
Popular Paint Colours and Trends For Selling In 2018
As with any sort of fad, paint colours go in and out the times, and it's no exception for 2018. Which colours a homeowner picks for their home and walls can have an effect on a home's chances of selling. Here are some of the most popular paint colours to keep in mind when painting a home to sell:
Soft blue-gray for kitchens
Light blue or periwinkle for bathrooms
Slate blue or pale blue-gray for dining rooms
Cadet blue or cerulean for bedrooms
Light beige, light taupe, or oatmeal for living rooms
What colours homeowners choose to paint their walls can also affect the price of a home, which can be the motivation homeowners need to get the job done. For instance, homes with powder blue or periwinkle bathrooms may see up to $5,000 more than they would if another wall colour was chosen. Homeowners should keep an eye out for changes in paint colors that sell homes and act accordingly when preparing to sell.