4 Tips for Moving with Kids to Calgary: Making the Move Easier
Posted by Justin Havre on Wednesday, May 17, 2023 at 2:27 PM
By Justin Havre / May 17, 2023
Comment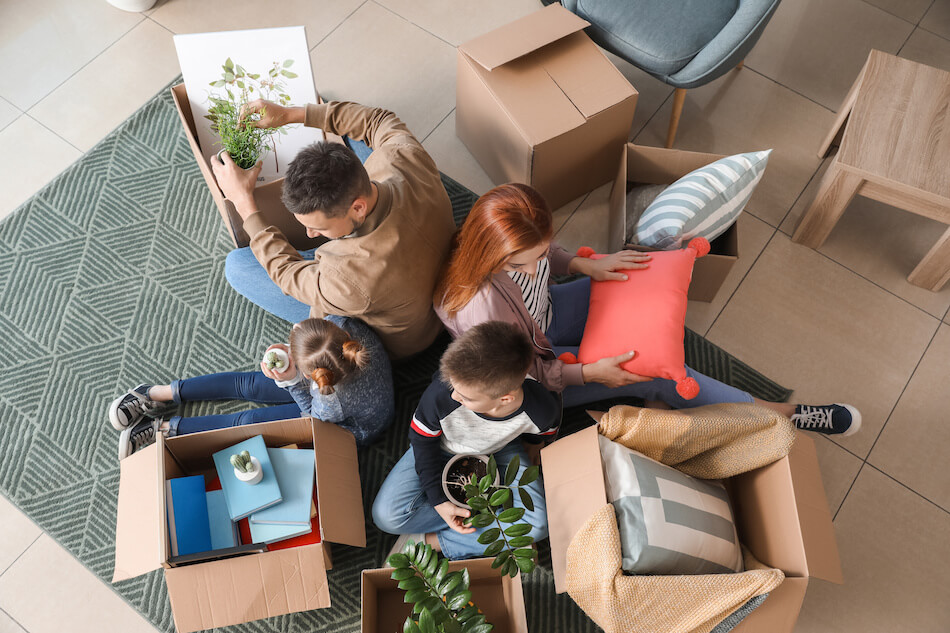 Calgary is a city full of activities and educational opportunities. While relocating your family can be a difficult and stressful process, choosing the right place to settle will help ease the jitters and get your family excited about the move. To maximize the process of your move, these simple tips will reduce anxiety and keep your move organized.
For informational purposes only. Always consult with a licensed real estate professional before proceeding with any real estate transaction.
Plan Ahead When Picking a Home
Know ahead of time what area of Calgary will best fit your family's needs. Consider areas good for commuting like Haysboro or Southwood if you will need easy access to public transportation. Neighbourhoods like Eau Claire, Rideau Park, Upper Mount Royal and Roxboro are great for walking and friendly community living. Choosing a neighbourhood close to a favourite park, within a specific school district, or based on neighbourhood qualities are all ways to determine the best place for your family.
Explore Calgary Online
Calgary is easy to check out with a bird's eye view on Google Maps, and knowing the city's layout ahead of time will help ease your family's transition into unfamiliar territory. Calgary websites are proud to point out the school choices, top attractions, or nicest parks. Look for the places that your family will most enjoy. Finding interesting and familiar places to visit will make relocation a fun and interesting experience for both you and your kids.
Nature Walks, Playgrounds and Parks
Calgary's Fish Creek Provincial Park was a Travelers' Choice 2013 Winner from Trip Advisor. Wild animals and well-maintained paths are just a few of the reasons this park is a popular break from the hubbub of the surrounding city. Families can ride bikes or walk the large park, staying physically active and fit in their free time on the extensive trails of Fish Creek Provincial Park.
Other top parks in Calgary include South Glenmore Park, Windsor Park, Valleyview Park, Prince's Island Park, and Prarie Winds Park.
Attractions and Activities
With all kinds of things for kids to do in Calgary, parents are sure to find numerous ways to spend family time and keep their children entertained. Some options include:
Calaway Park – Amusement park with rides, ticket games and concessions
The Calgary Zoo – One of the best zoos and home to over 1,000 animals
Canyon Meadows Cinema – SE Calgary theater
Get Ready to Make New Friends
One way to speed up the nerve-wracking socializing process for your kids is to get them signed up for extra-curricular activities ahead of time. Calgary offers great places for after-school classes, such as:
Revolution Dance Studios – Jazz, Ballet, Tap, Hip-Hop, Zumba and Yoga.
Summit School of Dance and Music
Studios Group Martial Arts – Fitness programs, martial arts and after-school programs
Elite Training Center – Martial arts, Brazilian Jiu-Jitsu and Muay Thai Kickboxing
Know Your Schooling Options
With hundreds of choices in public and private institutions, parents can find the education that best fits their child's needs.
Elementary schools include:
Webber Academy (private)
Sunalta (public)
Clear Water Academy (private)
St. Philip (separate)
Master's Academy (public)
High schools include:
Rundle College Senior High School (private)
Webber Academy (private)
West Island College (private)
Sir Winston Churchill (public)
Springbank Community (public)
With fun things to do and see, great homes to choose from, plenty of schools, and scenic mountain views, Calgary is a great place to move to.
For informational purposes only. Always consult with a licensed real estate professional before proceeding with any real estate transaction.