Renovations Versus Repairs - Which One Is Most Important When You're Trying to Sell Your Home?
Posted by Justin Havre on Wednesday, February 18, 2015 at 10:02 AM
By Justin Havre / February 18, 2015
Comment
A lot of people think that they need to have serious renovations done to a home before they sell it. This couldn't be further from the truth. In most cases, you simply aren't going to get you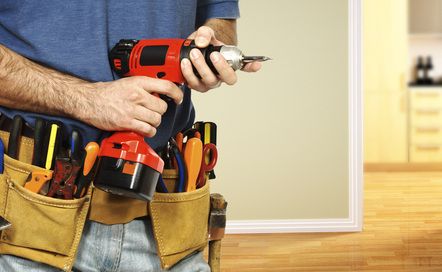 r money back, dollar for dollar, when you lay out a lot of cash for major renovations. The best thing that you can do is to work on the minor repairs in your house to make it more presentable to potential buyers.
When people first walk into your home they will get an overall impression of it. If the wall in the front hall has a hole in it, you'll need to get that patched up and painted before showing your home. If a piece of tile in your bathroom lifts up after you have stepped on it, you should get that glued down.
When you go through your home you should make a list of all the minor repairs that need to get done. You know - those things that you've had on your to-do list that you have been avoiding for quite a while now. The smaller things will certainly add up when you're showing your home and even one little thing can turn off a potential buyer. Fortunately, in most cases, you won't have to lay out a lot of money to get these repairs done.
Unless you have a problem with plumbing or electrical, you can usually employ a handyman for a day or two to handle the tasks on your to-do list. He'll be able to handle running around town and getting all the supplies for the small projects and will have the tools available to get them done quickly. When you compare getting these repairs done to the cost of a major renovation project, you'll be far better off. After all, the little things really do matter and your main goal at the beginning should be to have your home presenting itself without any glaring faults or problems.