Restaurant Spotlight: Ambrosia Veggie House
Posted by Justin Havre on Thursday, October 22, 2015 at 12:00 PM
By Justin Havre / October 22, 2015
Comment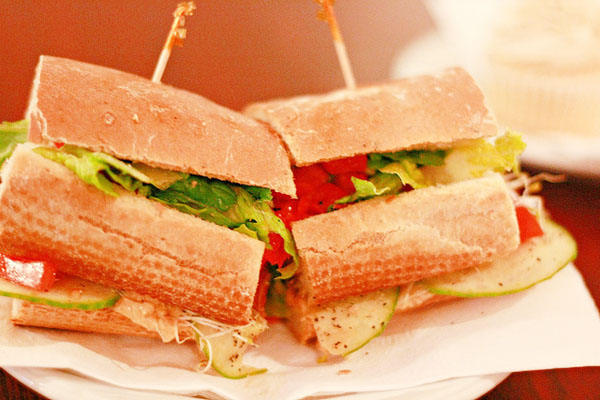 Ambrosia Veggie House is a Pan Asian Chinese establishment that strives to be the best vegan restaurant in Calgary. It also specializes in Taiwanese and Cantonese according to the reports from TripAdvisor. You will need to join in with all the great reviews given by its customers. The food, atmosphere, service, and value are highly rated.
Hours
Ambrosia enjoys promoting the vegetarian lifestyles and is open for lunch, Thursday through Monday from 11am to 2pm. It reopens for dinner from 5pm to 9pm. However, Ambrosia is closed on Tuesday and Wednesday. For groups of six or more, please call ahead for a reservation; otherwise you are welcome as a walk-in patron.
The Menu
There is a huge selection of main dishes, soup, and appetizers. For dessert, you can enjoy Mango Grass Jelly, Black Sesame Sticky Mochi Ball, Black Sticky Rice with Coconut Milk, or non-dairy ice cream and Sherbet. You can choose from a great list of beverages including Specialty Teas in a cute pot!
Brunch
A Weekend Brunch Special is also available on holidays and every weekend. TripAdvisor ranks Ambrosia as #38 out of 2,931 restaurants in Calgary and #41 out of 3,119 places to eat in Calgary. Ambrosia means to please with every selection; if you are not gluten-tolerant, please advise the staff. Many of the sauces and meals may have traces of gluten. If you prefer avoiding nuts; please also advise the staff of that issue. You are the boss!
Events
If you are interested in having a party or event catered; please contact the restaurant manager at 587-350-8848 or go online for more information. You will be so impressed; you will have to purchase a $25 or $50 gift certificate for a special friend or family member. It will surely please everyone; even the choosiest individuals. Ambrosia offers MasterCard, Visa, and Cash for payment. You can park on the street of in a parking lot or use the convenient public transit.
Be sure to come hungry and bring all your family and friends. It will be a pleasurable outing sure to please every guest. If you are not sure what a menu item contains, the staff will be happy to explain the selections. You will enjoy every minute of the experience.