Save Money When Selling your Home by Using a Calgary Real Estate Agent
Posted by Justin Havre on Tuesday, February 24, 2015 at 10:31 AM
By Justin Havre / February 24, 2015
Comment
A lot of people get fooled into thinking that they could save some money by selling their home on their own if they avoid using a real estate agent. The truth is that it is a real estate agent's job is to save you money, and they know how to do this very well.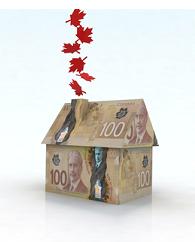 Negotiate
A real estate agent understands that you want to get the best price possible on your home. He can negotiate for you and work with potential buyers that are ready to present an offer. The problem with selling a home on your own is you definitely won't have a pool of buyers like you would have with an agent. The advertising that you do on your own simply cannot compare to the advertising that an agent will do for you.
The vast majority of home buyers are looking at the listings to find their new home. If your home is not appearing there, all of these buyers do not even know that your home is up for sale. You aren't able to advertise to the people that are seriously looking without the help of an agent. This simply does not make any sense at all!
Sure, you can do some newspaper advertising or Internet marketing to sell your home. You won't be reaching the masses, however, and you will have to play a long waiting game.
The longer your house stays on the market, the less valuable it becomes in the eyes of a buyer. The first thing he'll want to know is why this house is taking so long to sell and what is wrong with it. A basic assumption is made that there is a problem with the home that others are spotting. At this point, you will probably have to lower the price.
A Calgary real estate agent can get you more exposure for your house, which leads to a bigger buyer pool. This can lead to a quicker sale and even end up saving you money. That is why a real estate agent is still very much needed in today's market.